OPINION: WHY AṢÍWÁJÚ PRESIDENCY!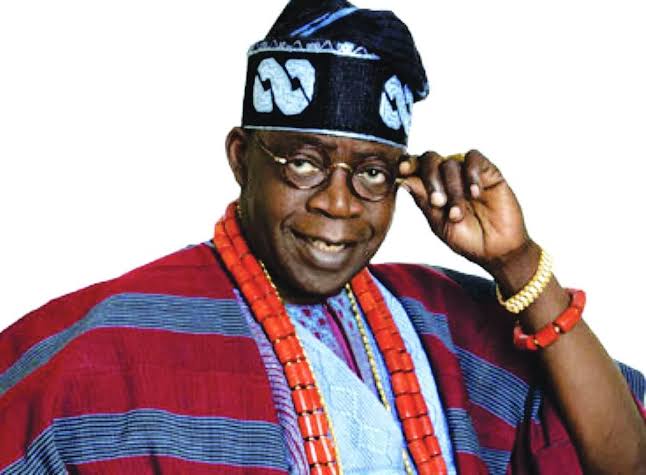 By Ọmọ́gbọ́láhàn Babs
There is no doubting the fact that the All Progressives Congress, APC foremost political icon and inarguably the most talked about Nigeria politician ever living, Aṣíwájú Bọ́lá Ahmed Tinubu's possible contest for the country's number one seat is unsettling the political atmosphere of the country. As a matter of fact, it is incontrovertible that the enigma cosmopolitan as the Jagaban of Borgu Kingdom will run for the presidential race. Only the political tyros and neophytes engage in such needless argy-bargy.
However, there have several calls in many quarters by those who feel threatened by such decision either from the opposition camp or within the ruling All Progressives Congress, APC. Of course, these individuals know they do not stand a better chance than a man who has overtly become the bride of several individuals, groups and ethnic nationalities. To these individuals who feel Aṣíwájú should not run, they see him as a kingmaker and (rightly in their jaundiced view) should remain one without attempting to be the king himself. These persons in their grandeur ignorance, but also in their desperate attempt to further fest their pot of soup will go to any length to cook up many narratives just so to de-market the personage of Aṣíwájú.
Why Asiwaju Presidency?
The question should rather be, 'Why not Aṣíwájú Bọ́lá Tinubu's presidency?' Aṣíwájú Tinubu, like any other Nigerian is eminently qualified to run for the number one seat in the country. If for any reason there is any man who has hitherto played inclusive but smarter politics from 1999 till date, no one rivals the personage of Aṣíwájú Bọ́lá Ahmed Tinubu. His antecedents in the days of the aborted 3rd Republic, NADECO, Afenifere and more recently 1999 to 2007 more than qualify him over and above anybody to run for the presidency.
Aside competence skills, he has shown how successful a man he can be handling public and private offices. His sway in the private sector where he was celebrated as a turnaround cicero at Mobil and his astuteness in turning Lagos from a bankrupt state in 1999 to a State with the highest Internally Generated Revenue – IGR (in ₦Billions) in 2007 are pointers to his wizardry in leadership.
What Makes Aṣíwájú Different
His doggedness and efforts at entrenching the democracy the country practices today, his milestones as the Governor of Lagos State have continually shown him as a leader of leaders, a mentor of thousand mentees, a wealth creator, a go-getter, a political strategist and a brain box. His Bourdillon abode in Ikoyi, Lagos is a Mecca of sorts as it mills with party faithful and supporters who continuously throng his house to tap from his pot of wisdom.
His ensorcelling leadership advertence has continually made him a reference point in governance deliverables. A man who is kenned at using the resources around him – human capital and otherwise for positive turnaround is no less a living trailblazer.
Aṣíwájú Bọ́lá Tinubu has constantly shown that he is a man with the Midas touch. He is a man with big vision who believes in human capital development to achieve set goals and objectives irrespective of people's ethnic or religious lineage. This, he demonstrated as a governor where as the first governor in Nigeria, he brought into his cabinet people from various ethnic backgrounds to govern a cosmopolitan city like Lagos with him.
Can Nigerians Trust Asiwaju For Good Governance?
If Nigerians could trust their country with President Muhammadu Buhari after 3 attempts by him to no avail, and a second term in 2019 despite the narratives in the media, why not Aṣíwájú Bọ́lá Ahmed Tinubu? Good governance is a relative phrase. If good governance is about quality life, good living standard, social justice, financial re-engineering for prosperity, developmental governance, then, there is no other candidate with the clout, wherewithal and experience better than Aṣíwájú Bọ́lá Tinubu.
Aṣíwájú Bọ́lá Tinubu is a pacesetter, a moving nation on its own, a living trailblazer and a brain box that propels an idealistic movement. His mastery of the political legerdemain (of players) is a crackerjack. He is an aficionado of the game of politics and his contemporaries envy him for this. Somebody of his type comes once in a generation.
Ọmọ́gbọ́láhàn L.A. BABAWALE
National Coordinator
For: Director-General
Nigeria Diaspora for Aṣíwájú (NDA)