2023: I Can't Dump APC For Structureless PDP —Tinubu PCC Director, Ajipe Declares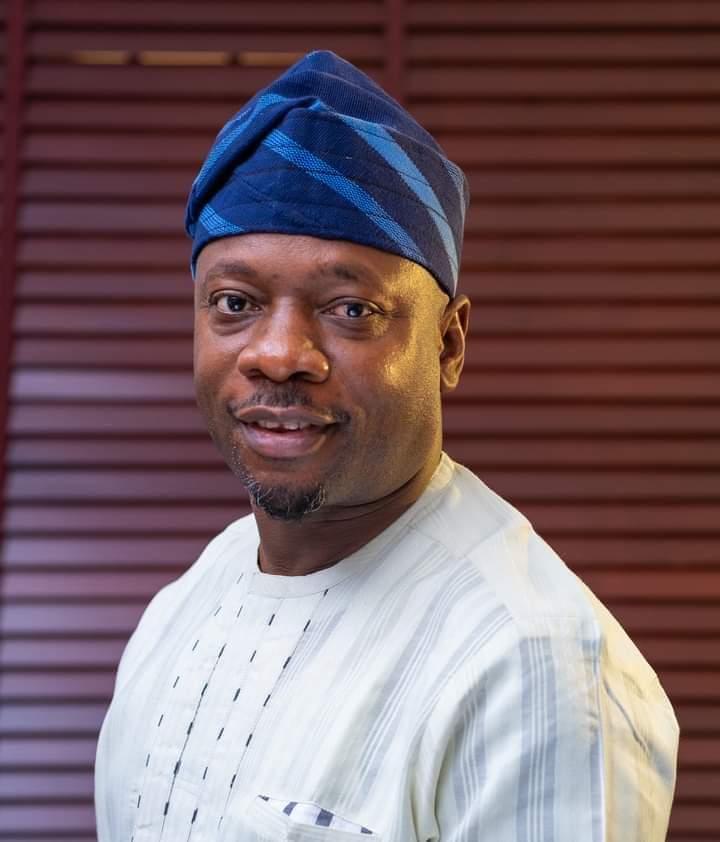 Daily Metro News NG
The South-West Zonal Director, Social and Humanitarian Directorate of the Tinubu/Shettima Presidential Campaign Council of All Progressives Congress (APC), Chief Alex Ajipe, has said he will remain in his party, noting that he never had the intention of dumping the ruling party APC for the opposition PDP.
Ajipe made this known while addressing the press men at a press conference at his Klick Konnect Conference room office, Algbaka Akure, the Ondo State capital.
Ajipe, who was a Senatorial Aspirant for the APC ticket for Ondo North is now the South-West Zonal Director, Social and Humanitarian Directorate of the Tinubu/Shettima Presidential Campaign Council 2023 of APC.
In his statement, Ajipe said; "I'm a product of faith and I thank God for what he has done in my life. There are lots of issues that have raised out, I have read a lot things in the pages of social media, blogs about me decamping to People's Democratic Party, PDP. That's why I feel that it is very important to set the record straight that I am not decamping.
"Asiwaju Bola Ahmed Tinubu is someone I love so much personally for a particular reason that he is a human capital developer, we have lots of his products today that nobody can deny across the globe. This is a very good opprtunity for me to go through Ondo State and even the entire South West to campaign for him just as I've been doing.
"At the moment, I want to say that I remain in my party, I remain the Director of social and humanitarian directorate of the PCC of the APC. I'm going to campaign for everybody who are today INEC recognized candidate of the party, we have started rebranding some of our campaign vehicles to reflect some of their pictures, we will also go through the nooks amd crannies of Ondo State and even the entire South West to campaign for campaign for Asiwaju and Shettima and all the candidates that are INEC recognized and the party have pushed forward".
Ajipe stressed that he has no personal grudges against Pastor Jide Ipinsagba or anybody that has their preferences because politics is interest. "You can't force anybody to have interest in you", he said.
He also said; "I am also telling all my supporters both within and outside Ondo State that I remain in APC and I'll work for all APC members, anywhere. I started from being posters paster in the party, I paid all my dues.
"No matter what happens, we will remain here, we believe in what we know, we believe in time, we believe in majority and we believe in God Almighty that says His plan towards us are plans of God and it's a plan that will deliver us to our expected end and that plan is beautiful.
"If we are consistent, we will get to where we are going. We are open minded, we will take any role that will have a direct impact in the life of our people".
He urged his supporters, the party people and those who are not his supporters but are aggrieved towards about the conduct of the primary of the party or even the way they are handled or were not rewarded because there's no place like home.
"APC is our home, we will be here to make sure that we straighten it, we democratize it and at the end of the day, it will give us back the reward that we deserve", he added.
"I urge the people that they should vote for an economist and the person that we believe and at the end of the day, we will be able to do the needful".
Ajipe further added that all the APC candidates in Ondo state and South-West are fully ready to win the forthcoming 2023 polls, stressing that he doesn't believe in the ideology of PDP and if anybody in PDP believe that they can win this election the person is wasting his or her time because there is nothing that can make PDP to win this election, there is no structure.
"The Senate candidate of the PDP, (in Ondo) North Senatorial District is from my zone, Federal Constituency and as a matter of fact he is my friend. But this is a party affairs and it is all about business and politics, is not about your brother or sister.
"If I wanted to work for him, I would have been in PDP but as far as I'm in APC, I will work for my party and the candidates.
"There is no structure in PDP that can win this election in Ondo state. My (Owo LGA) kinsman, Tokunbo Modupe (PDP Candidate for Ondo North Senatorial District) is a gentle man but he cannot win this election," Ajipe said.