2023: Supporters Mobilise 1M Youth Movement For Rep Hopeful Hon. Akingbaso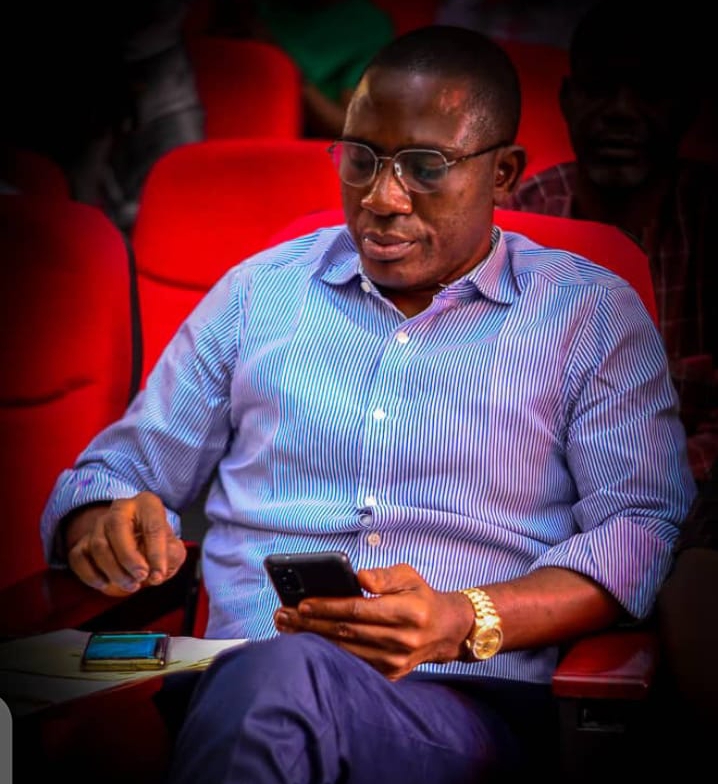 Daily Metro News NG
Ahead of the 2023 general elections, the supporters of Ondo Assembly member, Hon. Festus Olanrewaju Akingbaso in Idanre Local Government has sent out invitations to all members of the Peoples Democratic Party (PDP) and fans of the House of Representatives hopeful on their planned "1M YOUTH MOVEMENT FOR FESSY-WEST" billed for tomorrow Saturday, 19th March, 2022.
The rally according to Hon. Adelegan Olympas (Chairman Organizing Committee) will start from Alade through Odode to end at Ojota. And it promises to be fun filled as many assorted events like DJ, games, drinks, etc has been put in place to make the marching easy.
Hon. Adelegan said: "The marching forward movement is primarily centred to mobilize the great people of Idanre/Ifedore Federal Constituency to co-opt with other people of good wills out there to partakes in the fun-filled movement of 1M Youths Movement in other to garners a "Crowd Funding Movement" in other to fosters a solidarity support movement with Hon. Olanrewaju Festus, the son of Akingbaso ahead of the oncoming general election which has been scheduled to holds in 2023″.
One of the Coordinator of the program, Mr Adekolurejo Adewale (AKA, Balaciouz), said the event is the first of it's kind as no Aspirant has garnered the kind of acceptance FESSY-WEST got when he declared his intentions to go to the House of Representatives, to represent Idanre/Ifedore FC.
Adekolurejo said even though the population of Idanre and Ifedore LGAs are less than 1m, the semantic behind the idea is a top notch and it has never been criticised since we have been promoting it on social media. It means our people are ready to mobilise for the ever-working MHA.
Below is the unedited Aims & Objectives Of 1M Youth Movement.
1)—To mobilize active, young and vibrant youths across the length and breadth of Idanre/Ifedore Federal constituency.
2)—To preach and promote transparency, accountability, objectives governance and exemplary leadership styles of ideas worthy of emulation in our community and Nigeria at large.
3)—To build strong relationships with organisations that shares our aims, thereby further increasing the capacity of young people to build on skills and aptitudes for their own personal growth and the community's long term success and development.
4)—To foster and develop increased learning and development opportunities for young people by encouraging and supporting them to contribute, steer initiatives and lead their own youth-led projects.
5)—To create an awareness for the negative effect of thuggery, drug abuse and to create an avenue on possible way to drastically reduce the menace in our society.
6)—To generate-in young people for a sense of belonging and responsibility to ownership of the actions they undertake and to develop their citizenship and involvement in community development.
7)—To provide young people with access to quality volunteering, social opportunities and supporting them to realise their own projects and ideas, focusing work to initiatives that addressed community needs and, in benefiting others, provide them with a sense of community responsibility.
8)— To project youths to gaining inspiration from other teeming youths of great minds through the service delivery of young people in understanding each other's differences and to respect one another.
9)—To promote partnership working between statutory and voluntary organisations in alliance with youths for the development of the community at large.
10)— To orientate the teeming youths for their roles in electioneering process and their needs to necessitate the spirit of promoting a selfless candidacy rather than promoting nor following dogmatically.