Akeredolu Trying To Shield His Family From Investigation With Anti-Corruption Bill — Ondo PDP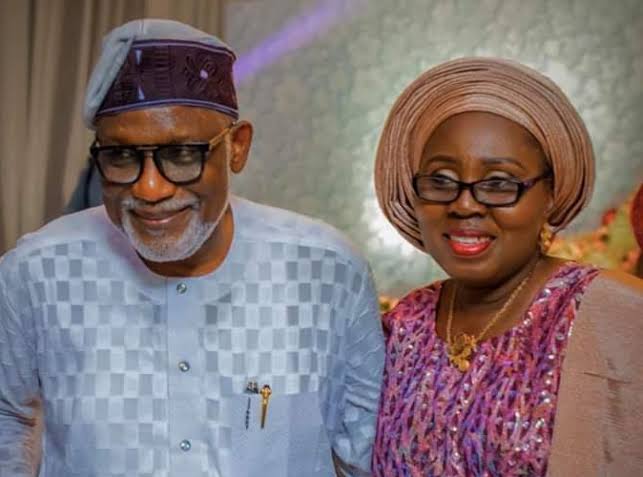 Daily Metro News NG
Ondo state chapter of the Peoples Democratic Party (PDP), said the state Governor, Rotimi Akeredolu, attempting to shield his family members from investigation with the new Ondo State Anti-Corruption Bill being hurriedly passed by the State House of Assembly under the Leadership of Rt. Hon. David Oloyelogun.
This was contained in a press statement issued by Mr. Kennedy Ikantu Peretei, State Publicity Secretary, Ondo PDP. The statement reads in part: "Barring any last minute intervention, the bill will be passed into law this week".
Below is the statement unedited:
PRESS STATEMENT
ONDO STATE ANTI-CORRUPTION BILL: AN ATTEMPT BY AKEREDOLU TO SHIELD HIS FAMILY FROM INVESTIGATION.
The Ondo State House of Assembly under the incompetent and rudderless leadership of Rt. Honourable David Oloyelogun has perfected plans to hurriedly pass the Ondo State Anti-corruption bill forwarded to the State Assembly on 23rd December, 2021. Barring any last minute intervention, the bill will be passed into law this week.
The bill tagged " A Bill for a law to establish the Ondo State Public Complaints, Financial Crime and Anti-corruption Commission and others connected thereto 2021″ was carefully crafted to give sweeping exclusive powers to the Agency in matters of corruption in the State.
The Peoples Democratic Party (PDP), Ondo State Chapter is in full support of institutional framework to stamp out corruption in the State, if only the intentions are genuine and transparently honest. The Rotimi Akeredolu government has in several ways demonstrated that, it is irredeemably soaked in the sea of corruption, especially his family. He can therefore, not go behind the door to institute laws as subterfuge for his activities to circumvent the law.
Sections 14(3) and 14(4) of the proposed law states inter alia "The Commission shall upon the commencement of this law, take over the investigation of all Anti-corruption and Financial crimes cases involving the finances and assets of Ondo State government being ;investigated by any other agency". Section 14(4) states; "the agency shall cause an investigation to be conducted into the properties of any public servant (s) within the jurisdiction of the state; if it appears to the Commission that the person's life style and extent of the properties are not justified by the person's legitimate source of income".
The powers given to the Attorney General of the state to regulate the operations of the Commission, if the bill is passed all point to a subtle legal cover to do more unthinkable damage to the treasury of the state.
Given the antecedents of David Oloyelogun and the Ondo State 9th Assembly, there is nothing to expect other than a speedy passage of this bill. But we owe it a duty to inform the Ondo State people of this new move to provide cover for criminality.
Kennedy Ikantu Peretei
State Publicity Secretary, Ondo PDP.
6th January, 2022.