Akoko 2023: Akure APC Primary Illegal, Ondo Rep. Member, Adeogun Tell Court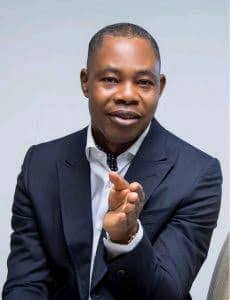 Daily Metro News NG
The member representing Akoko South East/SouthWest Federal Constituency in the National Assembly, Honourable Ade Adeogun has challenged the Primary election conducted by the All Progressives Congress (APC) for Akoko south at the federal high court sitting in Akure.
Adeogun said the Primary election held in Akure was conducted with fake delegates.
The lawmaker made this known while addressing journalists at the Federal High Court in Akure on Tuesday.
According to Adeogun, "The primaries in the Constituency should take place in Iwaro and not Akure, because the Electoral Act is specific on where primaries can take place for legislative elections.
"For Senatorial elections, it should be held within the Senatorial district and for House of Reps, within the Federal Constituency. The Ose river is the boundary between the Federal Constituency and Owo. You cannot cross to where you have the Water Works (beyond the bridge) to conduct it, it will be illegal.
"In this case, they took it out of the Federal Constituency, out of the Senatorial district and held it in Akure.
"So, the primary that was done in Akure by fake delegates hijacked from Oja Oba is what we have come to challenge today"
On the issue of insecurity as the reason behind the relocation of the primary to Akure, Adeogun noted that it was a "premeditated act".
"All these stories about a possible crisis are irrelevant. It is a premeditated act and we know their history, we know that they are used to cheating. They are like a man who wants to steal church offering in front of the congregation."
Counsel to the Plaintiff, Daisi Johnson said that the court has granted an order converting an earlier filed writ of summons to an originating summons.
"The matter came up today for the first time. Originally, we filed our process by writ of summons, but the Federal High Court came up with pre-election practice directive that says that all pre-election matters must be filed by originating summons.
"Today, we have filed our originating summons and we asked the court for an order converting the writ of summons to originating summons, and that's what the court has done today.
"The court has now adjourned the matter to October 25, 2022 for adoption of all the process filled in the case."
The trial Judge, Justice Demi Ajayi adjourned the case to the 25th of October for hearing and speedy discharge of justice.