Breaking: Days After Losing Election, Sen. Anyanwu Resumes As PDP's National Secretary Against Court Warnings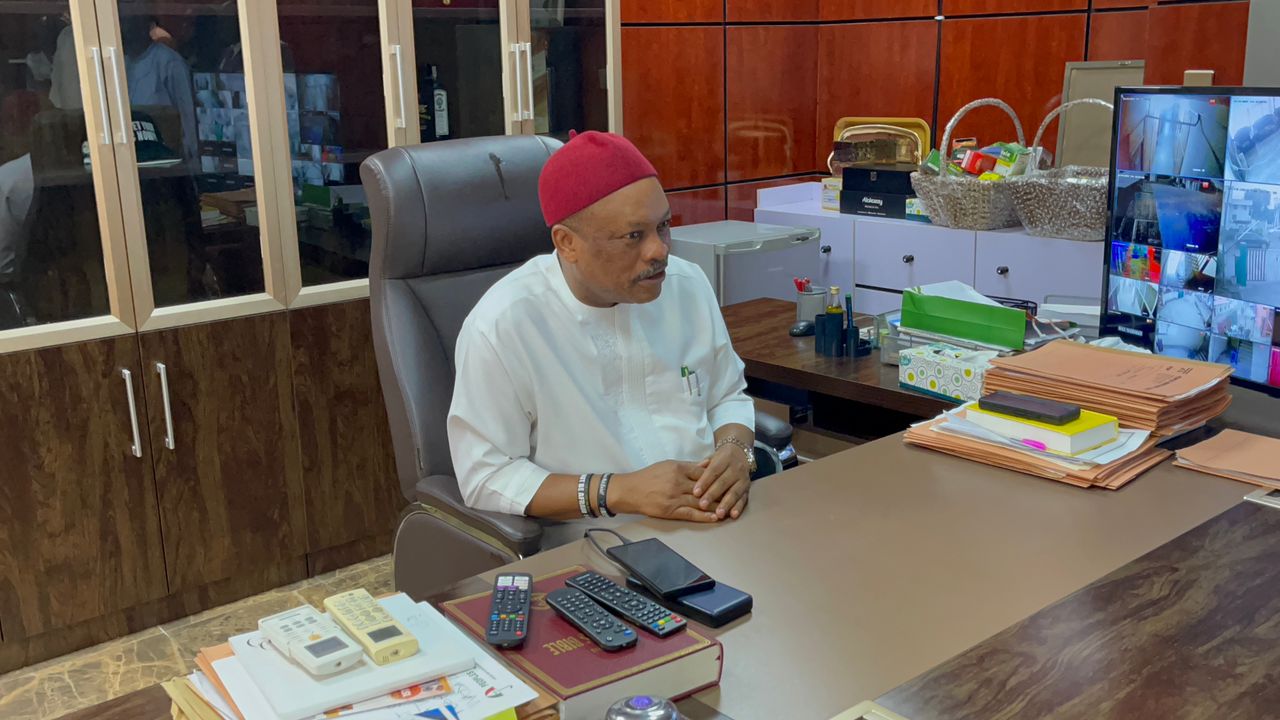 Sen. Anyanwu in his Abuja office
Agency Report
Three days after losing in an election, the governorship candidate of the Peoples Democratic Party (PDP), in the just concluded Imo state governorship poll, the National Secretary of the party, Sen. Samuel Anyanwu, resumed office at the party's national secretariat today.
Recall that the Federal Capital Territory High Court, headed by Justice M.M. Adamu, had on the 10th of November 2023, unequivocally issued directives explicitly barring Anyanwu from parading himself as the National Secretary.
However, in a twist of event, Anyanwu returned to take his position at the National Secretary.
The FCT High Court had also prohibited recognition of Anyanwu in this role by the PDP, National Working Committee (NWC), National Executive Committee (NEC), servants, agents, privies, or any other person until the determination of the substantive suit adjourned for a hearing on the 24th of January 2024.
Simultaneously, an Enugu high court had earlier restrained Anyanwu from executing the duties inherent to the National Secretary position.
However, undeterred by these legal constraints, Anyanwu has resumed, raising profound questions about his and PDP's dedication to the sanctity of the rule of law and their willingness to abide by court decisions.
The existence of video evidence where Anyanwu was seen striding into the office of the PDP National Secretary, some PDP stakeholders described it as a visual testament to Anyanwu's intentional flouting of court orders.
The stakeholders called on the PDP to quickly obey the directives of the court and stop this unabashed defiance to court orders.
According to Hon. Chibuzor Okafor, former Chairman/CEO of Enugu State Investment Promotion Agency, and Hon. Ogbonna Ugonna, former PDP State Organizing Secretary, this flagrant disobedience of court orders by the PDP and Senator Anyanwu places the party at risk of adverse judicial sanctions.
Okafor also stated that the party also risks a political crisis by the NWC's disregard of the resolution of the South East Zonal Executive Committee, replacing Senator Anyanwu as National Secretary with Rt. Hon. Sunday Udeh-Okoye.