COUNTER-TERRORISM: Nigeria To Deepen Cooperation With UNODC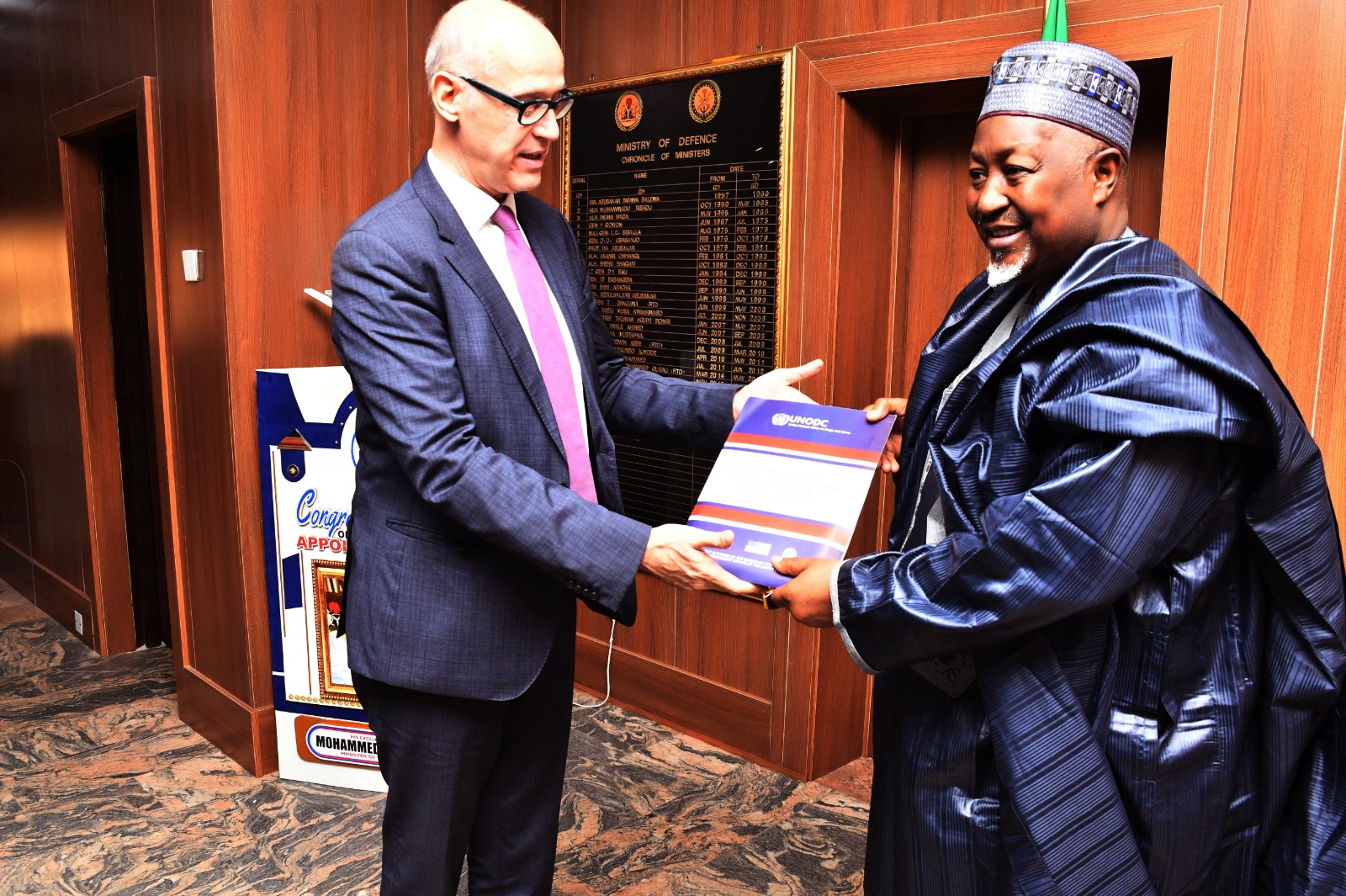 Daily Metro News NG
The Honourable Minister of Defence, Mohammed Badaru Abubakar CON, mni has commended the United Nations Office on Drugs and Crime on their Counter-Terrorism Project work with Nigerian Armed Forces.
The Minister made the commendation when he received the Representative of the United Nations Office for Drugs and Crime (UNODC), Mr. Oliver Stolpe, in his office at Ship House, Abuja.
In a press statement issued by the Director (Information) of the ministry, Henshaw Ogubike, mnipr, Badaru stated that Nigeria welcomes any effort that would help in the fight against terrorism in Nigeria.
"Thank you for doing a good job in Maiduguri. We will give you maximum cooperation needed to sustain the fight against Boko Haram and other forms of criminalities in Nigeria," the Minister commends UNODC's efforts.
On the rehabilitation of the repentant Boko Haram members, the Minister said in addition to what they have done, there was the need for Tracking Mechanism to ensure that the released Boko Haram members are fully integrated back to the society.
Badaru expressed gratitude for UNODC's continuous support in enhancing Nigeria's capabilities to combat terrorism.
In his remark, Mr. Stolpe pointed out that the UNODC is collaborating with Nigerian Armed Forces in area of counter- terrorism and Maritime security.
He said UNODC in partnership with Joint Investigation Centre (JIC) in Maiduguri, Borno State has successfully reviewed over 2,900 case files leading to 2,400 prisoners released.