#EndSARS Protest: PDP, APC Jointly Address Ondo Youths, Sues For Peace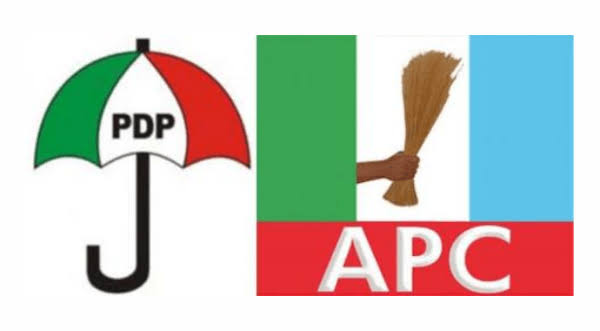 …Denounce Arsonists And Other Criminal Elements.
Daily Metro News NG
The leadership of the two major parties in Nigeria, PDP and APC, in Ondo State have jointly addressed and advised protesting youths in the state to shun violence and other acts capable of inflicting pains on the people.
Addressing the youths today at a joint press conference in Akure, the State capital, PDP Chairman, Hon. Fatai Adams, who spoke first appealed to the youths to shun violence by all means and ensure that miscreants do not take undue advantage of the situation to engage in criminal acts.
Adams said, "The need to hold this joint press conference became necessary to dispel mutual suspicious allegations and counter allegations of both APC and PDP whose Secretariats were set ablaze by hoodlums."
Ondo PDP chairman said both parties must, as a matter of necessity, come out to douse the escalating tension in the State by disabusing the minds of the general public.
The State Chairman said while PDP as a party shows solidarity and empathy with the youths who have a constitutional right to protest, the party will never sponsor or support anyone fomenting trouble under whatever guise.
He therefore urged the security agents to be on the watch for notorious elements who may have infiltrated the protesters for selfish gains.
Similarly, the APC Chairman in Ondo State, Engr. Ade Adetimehin while taking his turn to address the youths challenged them to relate how destruction of properties could help provide the needed employments and other aspects of good governance which the protest seek to address. He advised them to desist from further engaging in acts capable of breaching public peace, law and order.
Both PDP and APC leaders washed off their hands from arson, looting and avoidable loss of human lives and charge the law enforcement agents to act in defense of law and order.
Earlier on, the youth leaders headed by Chief Adesanya Feyehun popularly known as "Ade Basket" distanced himself and Akure youths from those who are using the genuine protest to commit arson and looting of private and public buildings, describing them as selfish, irresponsible and wicked elements.
Addressing the youths also, Mr. Tuyi Adekanbi, the youth leader for Akure community, expressed worry and displeasure at the way some people want the public to think that the arson and looting were being carried out by Akure youths saying that Akure youths had learnt bitter lessons from the 1983 political crisis where prominent Akure sons were brutally murdered and will never allow the repeat of such unfortunate scenario in Akure metropolis.
The youth leaders however appealed to the security agents to act professionally in order to separate the bad boys from genuine agitators.
Daily Metro News NG gathered this report from a source at the Directorate of Media and Publicity, of PDP in Ondo State.