FIJ Report: Homeclass Group MD, Onaifo Uwa Prosper, Warns Online Charlatan Writers Against Blackmail, Sues For Proper Investigation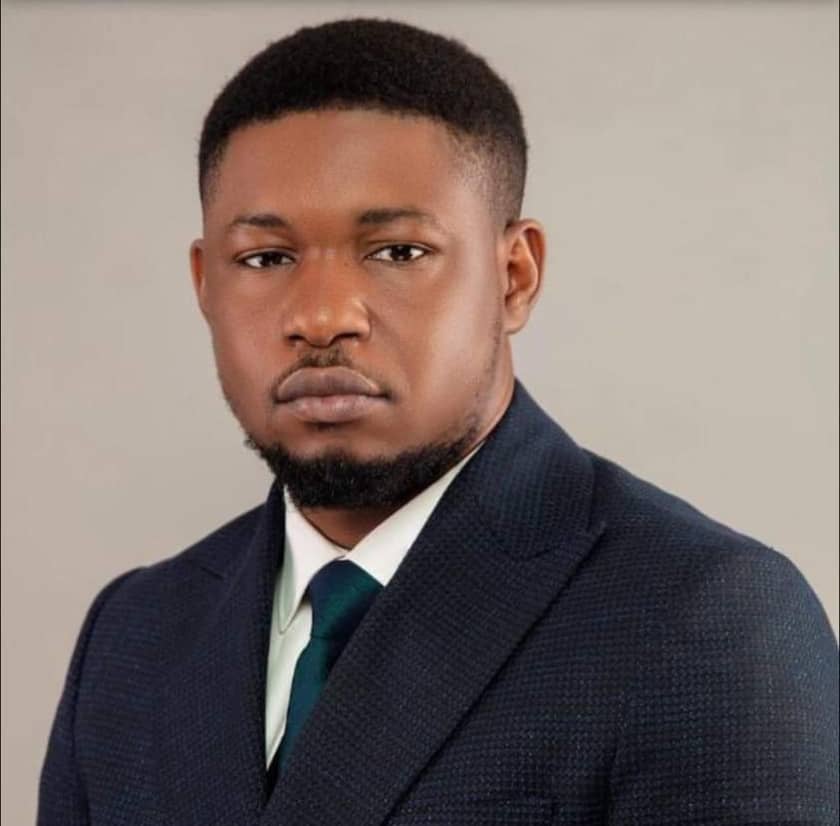 Daily Metro News NG
The Managing Director of Homeclass, Mr. Onaifo Uwa Prosper, has described the report published by a Blogger, Sodeeq Atanda of FIJ (fij.ng), that was sponsored by two of his clients, Dr. Adedayo Abegunde and Mr. Ezekiel Effiong leading a few others as a cheap blackmail and malicious damage against his person and companies. He said the story is no way near the entire truth but a conspiracy against the fast growing international organizations, Homeclass/Uflyright.
In a statement made available to the Newsmen by the Media Officer of Homeclass, to clarify a purported investigative news on their MD and the companies. The allegation posted by the online media said Homeclass failed to deliver on a Canada visa application.
According to the statement; "Our attention has been drawn to a malicious blackmail publication by a Blogger, Sodeeq Atanda of FIJ (fij.ng) that Homeclass group takes clients' N62m but can't get them visas to Canada.
"We want to inform the general public that all the story as contained in the said publication is a cheap blackmail that doesn't represent the true side of our contract with the sponsors of the story, Dr. Adedayo Abegunde and Mr Ezekiel Effiong
"The so-called investigation by Sodeeq Atanda was full of lies from the beginning to the end. First, Adedayo Abegunde claimed to have known our company on Instagram, it's a lie. Our relationship started when she stood as a guarantor to one of our former employee, Mrs Adebisi Folayan, who was our former head of sales.
"In the cause of Adebisi's duty, she brought in Dr. Adedayo, her guarantor, as a client who needed our travel advisory service to help her travel to Canada and a contractual agreement was signed between parties. it is noteworthy to mention that both Dr Adedayo Abegunde and Mr Ezekiel Effiong breached the contract with Homeclass, however Homeclass is an organization that has strategic partnerships with other licence organizations in Canada , United States , United kingdom, Nigeria and Europe.
"This whole issue started after we disengaged Mrs Adebisi Folayan over misconduct against our company's policy, rules, and regulations. She went on to conspire with her guarantor, who is now our client to come and demand for refund, been a former employee and head of sales, she has access to privilege customer informations, she went on to release other clients data to Dr Adedayo Abegunde and Mr Ezekiel Effiong. This duo then formed an alliance using the confidential information shared by Mrs Adebisi Folayan to mislead other customers with ongoing Application process with us to revolt against our company and demand for a refund by discontinuing their contract with us.
"For the unsuspecting public, they have come up yet again with white lies, sewn together to distract Homeclass prospective customers. smear our image and hurt our credit, Before, now, they have promised verbally to arrest and publicly shame our MD on the social media space, ranging from police arrest, torture, extortion and unlawful detention for several weeks to EFCC arrest of our MD and his heavily pregnant wife. It is noteworthy that both the Police and EFCC agreed that the issues were contractual disagreements not criminal after investigation.These attempts to impugn, denigrate and malign Homeclass/Uflyright good reputation and that of our MD have met a brick wall so far.
"We make bold to say, Homeclass which have been in existence since 2018, has serviced hundreds of satisfied customers and our MD, Mr Onaifo Uwa Prosper, has not failed in the contract agreement signed with anyone, corporate organisation or group of people since its inception. He has delivered to numerous individuals and groups without any issue or crisis. Mr Onaifo Uwa Prosper sits on several boards as trustee and currently licensed to practice as BDSP in Nigeria.
"We will fish out this fake journalist who has given himself to falsehood and failed to do proper investigation before his publication. We will also look into the books of this irresponsible blogger behind FIJ and have them face the law. We will get to the root of this fake, pure blackmail and total libellous news, with every sanctions and punishment under law.
"We therefore call on the Nigeria Union of Journalists (NUJ) and Association of Online Media Practitioners, to as a matter of fact and urgency, put measures on ground to reduce the preponderance of yellow journalists who daily turn themselves to scavengers on every available law abiding and responsible personalities in the society.
"We urge the general public to disregard the fake online Yellow journalist, Mr Atanda and his cohorts and continue to engage legal and responsible business like Homeclass. This situation is a wake-up call on our organization hiring mechanism going forward."