Fintiri Presents N140bn 2021 'Budget Of Stabilisation' To Adamawa Assembly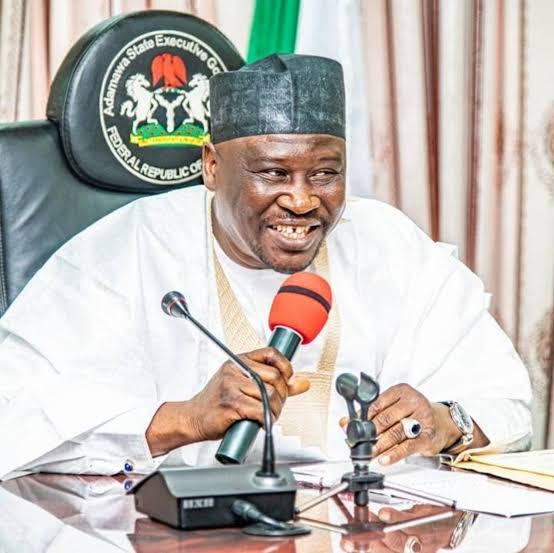 Agency Report
The Governor of Adamawa State, Ahmadu Fintiri, has on Monday presented N140 billion 'Budget of Stabilisation', as 2021 fiscal year budget proposal to the state House of Assembly.
Recall, Fintiri presented N183 billion for 2020 last year, which was later reviewed down to N140 billion following revenue shortfalls due to the COVID-19 pandemic.
Fintiri presented the 2021 proposal to the Adamawa State House of Assembly on Monday, saying that it was his second budget proposal since he was elected governor last year and announcing that his administration regards the budget as that of stabilising hold on governance and delivery of services.
He said; "We call it Budget of Stabilisation," the governor said, explaining that the proposal was aimed at consolidating the socio-economic development he has instituted since he was sworn in as governor in May last year.
He added that of the total proposal of N140, 034,404,449 for 2021; N72, 817,892,910, being 52 percent, is allocated to capital projects.
He said a reasonable sum, N16 billion, would be spent on roads in rural and urban communities as well as on the two flyovers being constructed at the state capital, Yola.
Responding, Speaker of the state House of Assembly, Rt Hon Aminu Iya Abbas, described the 2021 fiscal proposal by Governor Ahmadu Fintiri as a realistic one.
He said it was evident that the governor had pegged the estimates down to realisable limits.
The speaker appealed to the governor to give consideration to the welfare of teachers when dispensing the allocation for education so that teachers would not only be well paid but have their other needs serviced.
A breakdown of the budget proposal in terms of allocations to the various sectors is expected in subsequent days.
(The NATION)