Gov. Matawalle Launches Poverty Alleviation Scheme In Zamfara State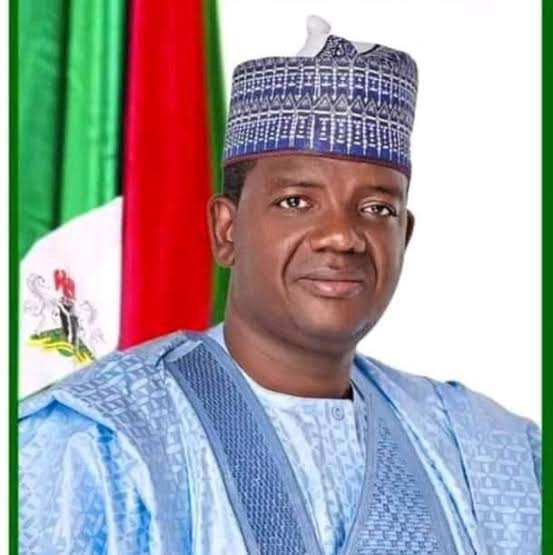 Daily Metro News NG
The Governor of Zamfara state, Dr. Bello Mohammed, MON, has launched the Nigeria Poverty Alleviation Stipend (N-PAS) empowerment programme for help 1 million Zamfara indigents fight against poverty.
This was contained in a press statement by the Director-General, Media,Public Enlightenment and Communications, Government House, Yusuf Idris Gusau and made available to newsmen in Gusau the state capital.
Yusuf said the scheme was meant for poorest of the poor in the state.
Below is the press statement unedited
PRESS STATEMENT
GOVERNOR MATAWALLE LAUNCHES N-PASS PROGRAMME FOR 1 MILLION BENEFICIARIES.
His Excellency Zamfara State Executive Governor Hon Dr. Bello Mohammed MON (Matawallen Maradun) today launched the Nigeria Poverty Alleviation Stipend empowerment programme meant for one million poor people in the state.
The N-PAS scheme which is a United Nations programme is generated by leaders who have concern for the poorest of the poor in their communities in which beneficiaries will receive the sum of N5,000 in their bank account for the improvement of their small scale businesses.
During the launch, governor Matawalle said he has introduced several empowerment schemes some of which are ran through the Office of his wife in Zamfara since his assumption in office last year.
He noted that his administration has recognized the critical importance of fighting poverty and improving economic empowerment to ensuring peace and stability in our communities which is responsible for the establishment of Zamfara State Social Intervention Programme (ZASSIP), under which 8,692 persons drawn from across the 14 Local Government Councils are paid 10,000 naira per month. In contrast, the supervisors and Local Local Government coordinators of the programme are paid 50,000 naira each per month.
The special women empowerment programme on the other hand is ran under the Office of the First Lady, through which 1,800 women drawn from across the 14 Local Government Areas are issued a grant of N20,000 each.
He described the N-PAS scheme as a laudable initiative considering the need for governments at all levels and international groups to intensify efforts to provide the much-needed safety nets for the people, most of whom live on self-subsistence agriculture and other menial economic activities.
He noted that the beneficiaries were drawn from among victims of banditry while subsequent disbursement, will identify qualified beneficiaries from across the 14 Local Government Areas on an incremental basis until the target of one million households is arrived at with a total of 2,000 beneficiaries drawn from each Local Government Area in every six months.
Those in attendance at the event include the Deputy Governor, Barr. Mahdi Aliyu Gusau, Speaker Zamfara State House of Assembly, Honourable Nasiru Maazu Magarya, Head of Service, Alhaji Kabiru Balarabe, Deputy Chief of Staff, Dr. Bashir Mohammed Maru, Commissioners and Special Advisers among others.
YUSUF IDRIS GUSAU
Director General Media,Public Enlightenment and Communications.
Government House, Gusau
10th November, 2020