Hajj 2022: NAHCON Begins Return of Pilgrims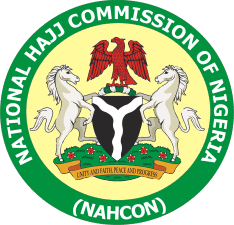 Ganiat Balogun, Saudi Arabia
The Chairman/CEO, National Hajj Commission of Nigeria, (NAHCON), Alh. Kunle Hassan says all is set for the airlifting of pilgrims back to Nigeria.
In a welcome address by the Nigerian Ambassador to the Kingdom of Saudi Arabia, Amb.Yahaya Lawal. He congratulated the CEO of NAHCON, stakeholders and pilgrims for a successful Hajj. He said the feedbacks gotten from the one-on-one interactions with pilgrims in Mina would assist the commission to improve on 2023 Hajj.
The Chairman, Alh. Kunle Hassan speaking during the post-Arafat stakeholders' meeting organized by the commission in preparation for 2023 Hajj exercise. He thanked Allah for a successful Hajj inspite of the challenges associated with the just concluded exercise. He attributed some of the challenges to the late communication from the Saudi authority to affirm the commencement of the 2022 Hajj, flights cancellations and delays amongst other issues.
Speaking at the occasion, the Chairman said the preparation for the next Arafat starts now. He said reconciliation with states would kickoff immediately after the return flights. He reiterated that the pilgrims with valid Visas left behind would be giving Right of first refusal. He appreciated the efforts of the committees and staff.
Also speaking at the occasion, The Chairman, Senate Committee on Foreign Affairs, Sen. Adamu Muhammad Bulkachuwa, advised pilgrims who missed out on the just concluded Hajj to take it in good faith.
In attendance were the CEO, NAHCON, the chairman, Senate committee on Foreign Affairs, Sen. Adamu Muhammad Bulkachuwa, Hon. Abubakar Narawaba, Ambassador Yahaya Lawal, Ambassador Mansur Abdul Kareem, Secretary to the Commission, Hon.Commissioners, Board members, Executives of states and other stakeholders