Hajj 2023: NAHCON Allocates Seats To 34 States, FCT For Pilgrimage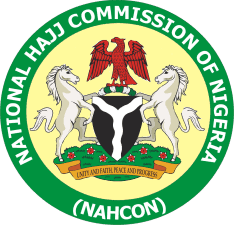 Daily Metro News NG
The National Hajj Commission of Nigeria (NAHCON) has announced the 2023 Hajj allocation exercise to the 36 states Pilgrims Welfare Boards/Agencies/ Commissions, including FCT and the Armed Forces at the end of an Exco meeting to ratified the allocation.
According to a statement issued by Mousa Ubandawaki, Assistant Director, Information and Publications, NAHCON in Abuja, said the seat allocation/ distribution is as follows:
Abia state 53
Adamawa state 2669
Anambra state 39
Bauchi state 3,132
Bayelsa state 35
Benue state 236
Borno state 2,735
Cross Rivers state 66
Delta state 74

Nasarawa state 1,567
Niger state 5,165
Ogun state 1,139
Ondo state 436
Osun state 1,054
Oyo state 1,441
Yobe state 1,968
Ebony state 117
Edo state 274
Ekiti state 197
Enugu state 40
F.C.T. 3,520
Gombe state 2,301
Imo state 30
Jigawa state 1,525
Kaduna state 5982
Kano state 5,902
Katsina state 4,913
Kebbi state 4871
Kwara state 3,219
Lagos state 3,576
Plateau state 1,984
Rivers state 50
Sokoto state 5,504
Taraba state 1,590
Zamfara state 3,083
The statement said; "Kogi state would be released after the conclusion of the ongoing review of its activities while allocation to Akwa Ibom state was suspended due to non-renewal of it's operating licence."
"Meanwhile, all the states are expected to remit payment of 50% of the 2022 seat allocation to the Commission before a deadline of 10th of February, 2023. Failure to meet the deadline would lead to a reduction in the allocation to such state(s)".