Hon. Ikengboju Celebrates Aide On Birthday, Says Fatoyinbo Is An Embodiment Of Complete Loyalty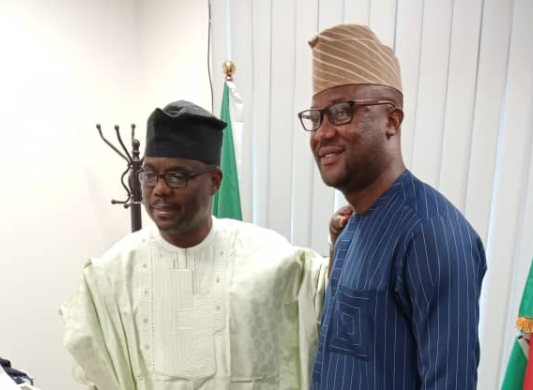 Daily Metro News NG
Ondo Rep. member, Hon. Gboluga Dele Ikengboju joins family, friends, associates, and well wishers in celebrating Hon. Tayo Fatoyinbo on his birthday celebration today.
In statement issued on behalf of the Deputy Governorship candidate of PDP by Oyeniyi Iwakun, Special Adviser, (Media & Publicity) to the MHR, says he took time out to celebrate, Hon. Tayo Fatoyinbo, who is a Senior Special Assistant to the lawmaker on political matters.
Hon. Ikengboju said while eulogizing Fatoyinbo; "He is a consistent, loyal, dependable, supportive and trustworthy personality whose philanthropic gestures transcend political dealings."
Hon. Ikengboju finally described Fatoyinbo as an embodiment of complete loyalty, he therefore said he is excited to see him witness a new year even as he prays that God almighty grants him more fruitful years on earth and more wisdom as he journeys on politically.