INSECURITY: FG Has Undertaken Comprehensive Efforts To Curb Terrorism – DEFENCE MINISTER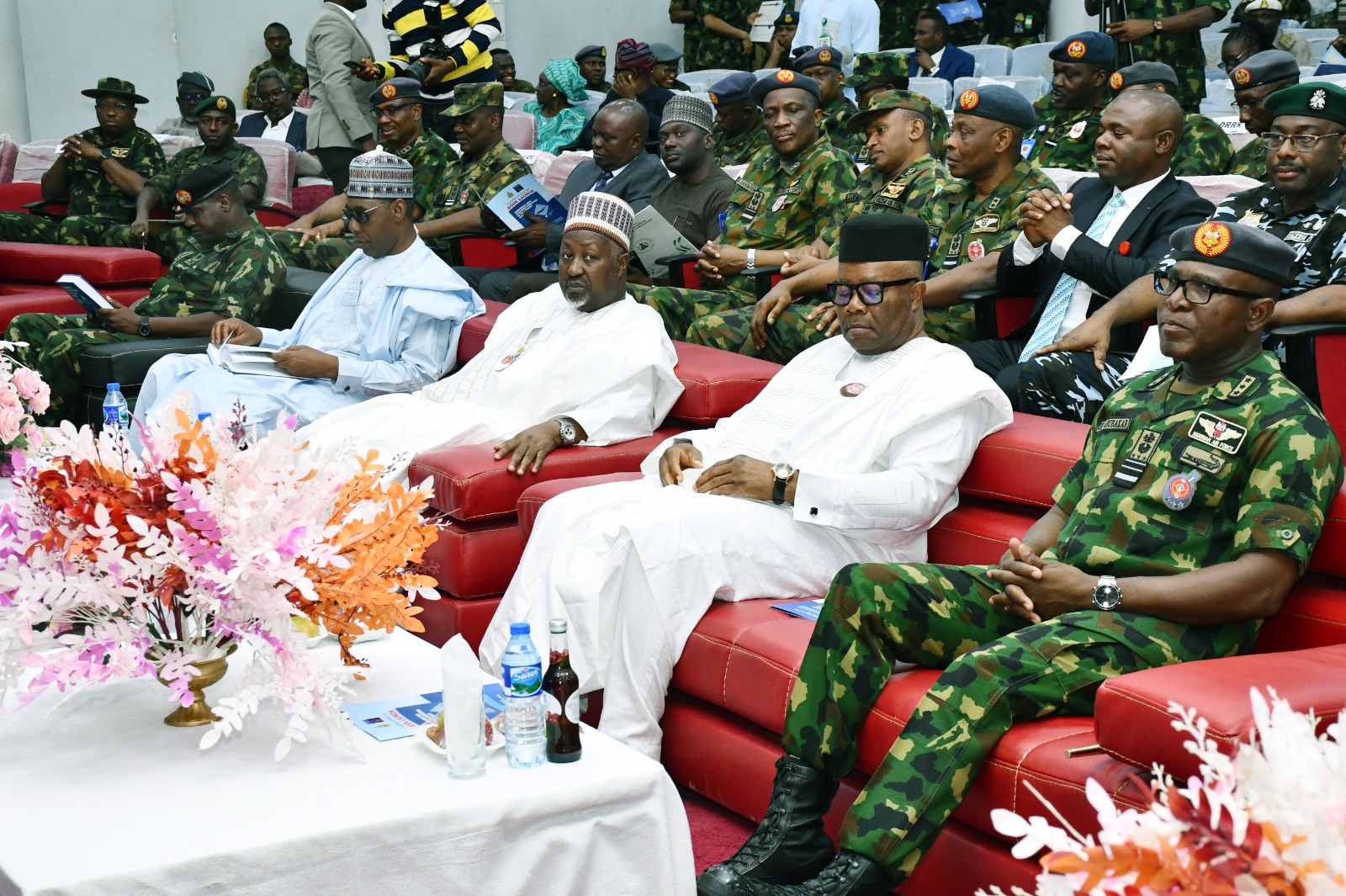 Daily Metro News NG
The Minister of Defence, Muhammad Badaru Abubakar, CON, mni has said that the Federal Government under the leadership of President Bola Ahmed Tinubu GCFR has undertaken Comprehensive efforts to curb the menace of terrorism and other forms of criminalities and restore normalcy to all parts of the country especially in the North East geopolitical zone.
He disclosed this during the book launch by the Nigerian Air Force, titled: "Terrorism and Counter-Terrorism in North East Nigeria: Emerging Perspectives and the Imperative of Airpower" recently in Abuja.
The Minister stated that the Ministry of Defence as the vanguard of the national security has played a pivotal role in coordinating the Armed Forces and executing strategies to counter terrorism effectively. He added that there was the need for a multi-faceted approach of combining Military precision with socio- economic initiatives to address the root causes of radicalization.
Speaking on the title of the Book launched, Badaru said that in a bid to pursue a whole society approach to the issue of terrorism, the book was developed by leveraging strong partnership between Nigerian Air Force and the academia.
He commended the book launchers saying that it would serve a valuable resource for policymakers, Military Strategists and scholars in understanding the evolving dynamics of terrorism in Nigeria and to explore the imperative of airpower in the nation's counter- terrorism efforts.
The Minister said that the scourge of terrorism was not confined within national borders alone, but that it was a global challenge. "The Sahel region with its vast and diverse terrain, has become a hotspot for terrorist activities, posing a significant threat to regional stability. In this context, the collaboration of intergovernmental organizations including the African Union, Economic Community of West African States, the Lake Chad Basin Commission and others become imperative to address the root causes and manifestations of terrorism in the Sahel," he said.
The Special Guest of Honour, President Bola Ahmed Tinubu GCFR represented by the President of the Senate, Senator Godswill Akpabio in his address said that the book launch was not just an academic exercise but a call to action that would serve as a reminder that we have a shared responsibility to fight against terrorism and protect the lives and liberties of our fellow citizens.
The Governor of Bornu State, Professor Babagana Umara Zullum who was in attendance appreciated the Armed Forces for exhibiting professionalism, synergy and commitments to ending insurgency.
The host, the Chief of Air Staff, Air Marshal Hassan Bala Abubakar noted that the book was developed in collaboration between the Nigerian Air Force and Babcock University to serve as a guiding light for policy makers, military strategists and practitioners in formulating holistic solutions that go beyond the realm of military operations.
Henshaw Ogubike mnipr
Director (Press & PR)