JUST IN: President Tinubu To Address The Nation 7pm Today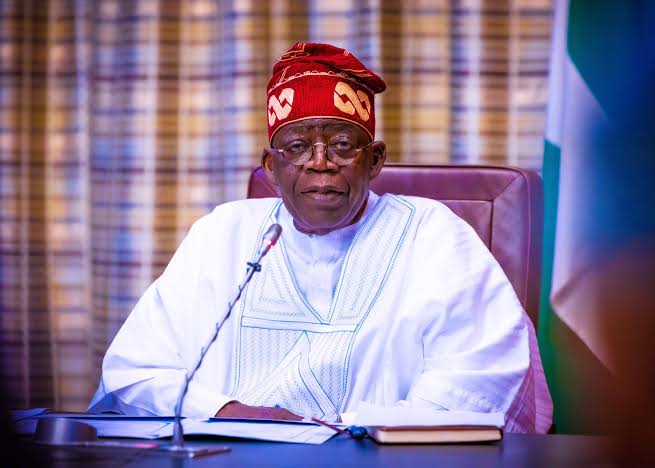 Deji Adebayo, Abuja
President Bola Tinubu will address Nigerians today (Monday) at 7pm, his spokesman, Dele Alake, has said.
"Television, radio stations and other electronic media outlets are enjoined to hook up to the network services of the Nigerian Television Authority and Radio Nigeria for the broadcast," Alake said.
The agenda for the broadcast is not known as of press time but it might be related to the economic hardship being experienced by Nigerians amid the removal of subsidy on Premium Motor Spirit (PMS) known as petrol.
There seemed to be no respite for Nigerians after President Bola Tinubu, in his inaugural speech on May 29, 2023, announced the removal of petrol subsidy.
With the announcement, the pump price of a litre of petrol rose from N184 to N500. At less than two months later, the price moved from N500 to over N617 on Tuesday, July 18, 2023, eliciting anger and criticisms from economically stranded citizens.
The unprecedented fuel prices come amid the floating of the naira by the Tinubu administration as well as rising inflation rates, soaring transport cost and food inflation spike.
Amid the biting economic situation, the Tinubu administration announced its plan to pay 12 million household N8,000 subsidy palliative for six months but the move attracted stark rebuke and the Federal Government made a U-turn and ordered a review of the plan.