Mimiko's Legacy, A Benchmark For Development In Africa: The Kenya's Story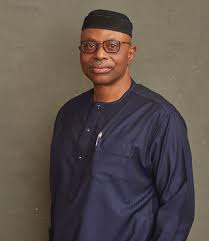 Re: Open letter to Dr Olusegun Mimiko
Dear Egbon Richard Akinnola,
I just read your open letter to Dr Mimiko wherein you freely expressed your slanted opinion of who you think he was and what you wish for him. As someone I have always admired from afar, I must confess, I was let down by your assumptions, inferences and juxtapositions. Did I overrate you? Maybe😕
Please permit me to walk you through my thoughts…
It's fine that you are supporting Eyitayo Jegede but I was wondering how that has beclouded your sense of judgement of what Mimiko truly stands for. The man who brought same Eyitayo to limelight against all odds, but that will amount to nothing if we must follow your line of thought here.
I'm an incurable optimist in Nigeria's future but with supposed intellectuals like you, who pride instant gratification over purposeful leadership, mediocrity over brilliance, I doubt if there is any hope.
It's insulting for anyone to equate Mimiko with some power mongers. It's like putting Chimamanda and Hushpuppi in the same sentence. How can you define a man's political achievements by the number of elections he won or lost, how? Chief Obafemi Awolowo is being celebrated all over the world today not because of the number of elections he won or lost but the footprints he left on the sands of time.
If Tinubu is your benchmark for political accomplishments, then congratulations o😓
Ti a ba nsun kun, a maa ri ran. It baffles me how you suddenly became unaware of Mimiko's stellar performance as Governor of Ondo state. His pro-people and pro-poor policies, projects and programmes are what the international community now call 'enduring legacies' The Center for Strategic and International Studies (CSIS), Washington DC and the Chatham House London, are well referenced here.
Mimiko is the second Nigerian to have been awarded the United Nations Habitat Scroll of honour for his drive to reduce urban poverty and make Ondo the best run state in the country
Need I say more? Mimiko is not your run off the mill politician. He served the people of Ondo state sacrificially, left government with almost nothing and sits back in Ondo city mentoring young and aspiring leaders. He didn't acquire wealth for himself in over 30yrs he spent in the public service. Not even a house in Akure or overseas, not a single foreign account, no retinue of security details. He drives himself around town without police escort and you said this man hasn't done well? Ha, broda Richard, wo shika! – you are wicked.
I challenge you to mention any of your role models who can visit markets and other public places 3yrs after leaving office without heavy security around them. I guess, there is none.
Did Mimiko make anyone?
Yes, Mimiko inspires and mentors sensible people in my generation not by the amount of money he puts in our bank accounts but what he represents – We are his protégés but I can make available to you a list of those he made financially and later deserted him – those are the vultures. Mimiko remains our icon and hero anytime any day. We are grateful to him for laying the foundation for a new Ondo state and benchmarking developments for the continent of Africa. The mother and child hospitals in Kenya are a testament to this.
He has raised the bar so high in governance, making it impossible for anyone to undo his legacies without incurring the wrath of the masses. This is Mimiko – the politician – we want to celebrate.
Is anyone listening?
John Paul Akinduro writes from Lemikan ward Odode-Idanre