My Visitation To Islamic Clerics To Strengthen 2024 HAJJ — NAHCON Chairman, Arabi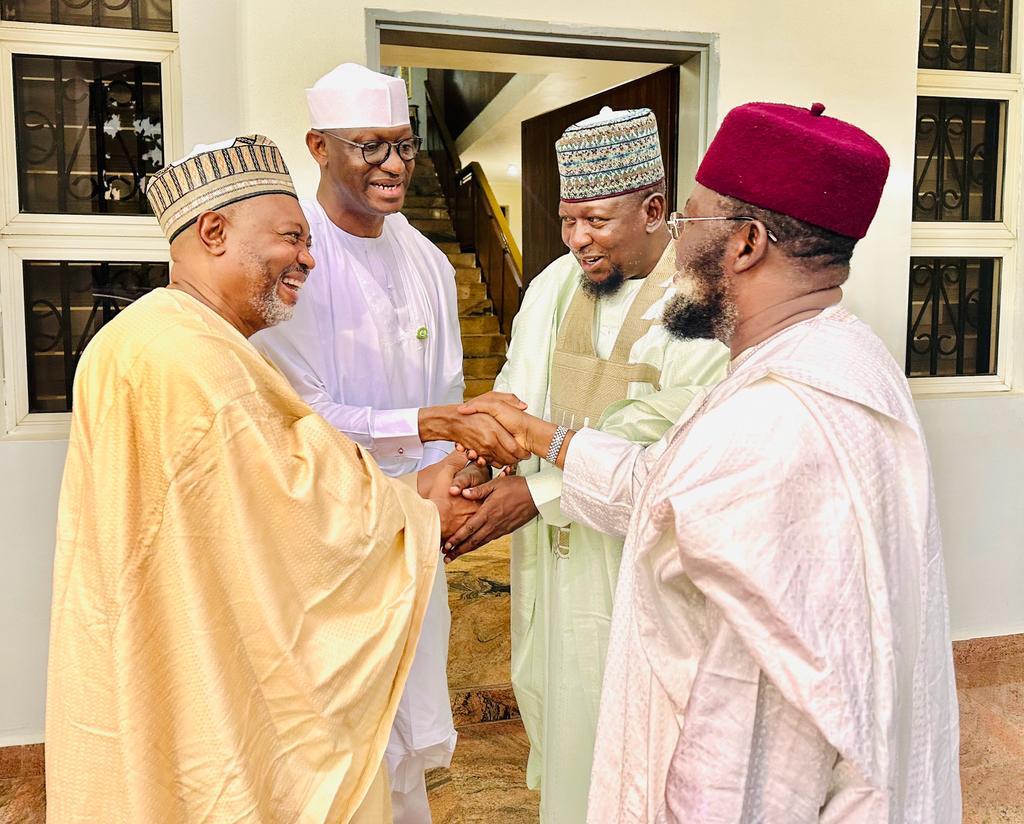 Daily Metro News NG
The Chairman/CEO of National Hajj Commission of Nigeria (NAHCON), Alh. Jalal Ahmad Arabi has explained that his visitation to notable Islamic leaders and Clerics was part of the consultative drive to strengthen the effort of the Commission in achieving success during the 2024 Hajj.
According to the CEO, the success of Hajj is a collective responsibility and therefore every stakeholder in the Hajj industry needs to be carried along to work together as a team in achieving the success.
According to a press statement issued by Mousa Ubandawaki, Deputy-Director, Information/Publication, NAHCON, Alh. Arabi said the role of Islamic leaders cannot be emphasized as they play very significant and critical role in the success or otherwise of Hajj in the Country.
He therefore solicited for their support and cooperation in realizing the objective of Hajj member for Nigerian pilgrims. "Success can only be achieved through consultations and team work", he said.
Recall that the Chairman/CEO had upon his assumption of office promised to engage and consult stakeholders in the industry in achieving success.
As part of the Consultative drive, the Chairman had visited the Spiritual leaders of the Qadriyyah sect, Maulana Sheikh Qaribullahi Nasiru Kabara in Kano, Maulana Sheikh Dahiru Usman Bauchi, the spiritual leader of Tijaniyya group, the leader of JIBWIS, Dr. Abdullahi Bala Lau and Sheikh Muhammadu Sani Yahaya Jingir (JIBWIS) in Abuja and Headquarters in Jos respectively.
In their separate responses, the Islamic leaders affirmed their supports for the Commission's new leadership with promise to use their knowledge experts and experience to assist the Commission's new helmsman to achieve the goal of seamless Hajj operation in 2024.
They also expressed their appreciation to the new Chairman/ CEO for the visit. The Chairman/CEO was accompanied on the visit by the former Minister of FCT and special Adviser to the President on Special Duties, Dr. Aliyu Modibo, the former Chairman/ CEO of  NAHCON, Barrister,Abdullahi Muhammad Mukhtar, Special Adviser to the President on Print Media, Mallam Abdulaziz Abdulaziz and some personal Aides of the Chairman/CEO.