New Year Message: Better Days Ahead, Just Keep The Faith, Sen. Bulus Tell Gombe South Constituents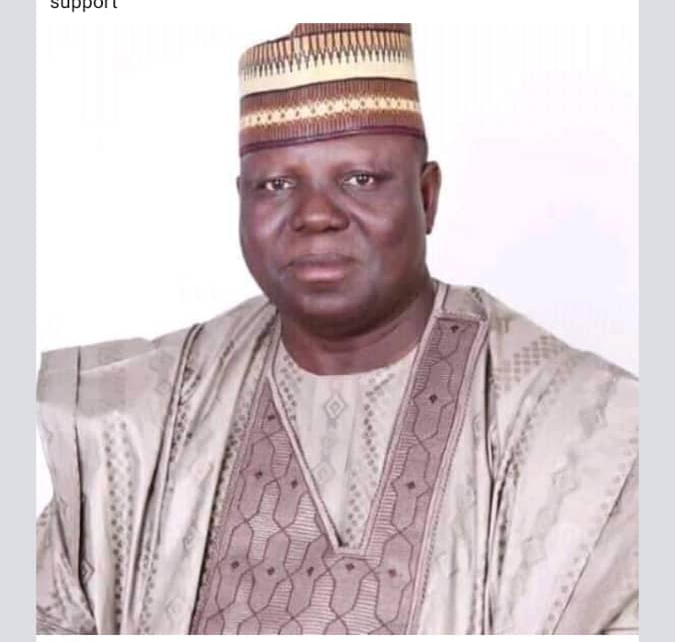 Daily Metro News NG
The Senator representing the people of Gombe South Senatorial District, Senator Bulus K Amos, has urged his constituents to expect greater better dividends of his representation.
Bulus made this promise in his new year message to his people, he acknowledge the difficult moment of 2020 saying he pray such never occur again.
Below is the goodwill message of Sen. Bulus Amos:
2021 GOODWILL MESSAGE TO THE GOOD PEOPLE OF GOMBE SOUTH SENATORIAL DISTRICT
Fellow Gombe Southerners, I bring you season's greetings on behalf of myself, my family and the entire BK Amos team. I believe we had nostalgic Yuletile celebrations beginning with Christmas, culminating with the New Year Thanksgiving.
Events of the year 2020 is still fresh in our memories. From March to December, 2020 through 1st January 2021, COVID-19 Pandemic has held the whole world hostage.
Inspite of our Struggling health system, with the cooperation of all Nigerians and unity of purpose, Nigeria has recorded appreciable successes in the fight against the monster disease.
I urge you all to continue to observe all COVID-19 protocols including wearing of facemasks in public places, washing of hands, social distancing as well as avoiding crowded areas.
By June this year we shall be taking stock of the first half of our tenure. Like I mentioned earlier, the whole of 2020 was plagued by the COVID-19 Pandemic, hence limited strides were recorded. We may not have achieved as much as we desired, but we've been able to put smiles on the faces of the first beneficiaries of our youth/women empowerment and skills acquisition Programs, especially at the end of the last quarter.
Fellow constituents, As we enter 2021, we are determined to work harder to make up for the year 2020 hiccups. More empowerment programs would be pursued targeting fresh beneficiaries.
I urge you all to continue to keep Faith with us as we are determined more than ever before to bring more dividends of democracy.
Finally, I like to thank our Royal Fathers, Spiritual Fathers, Community and other opinion Leaders for reinforcing the message of peace and the imperatives of peaceful coexistence.
I wish you all a prosperous year 2021 in good health and happiness.
Distinguished Senator Bulus K Amos
Senator, Gombe South Senatorial District.
2 January, 2021.