Ondo 2020: Adetimehin, Akinyele Inaugurate Idanre Akeredolu/Ayedatiwa Campaign Committee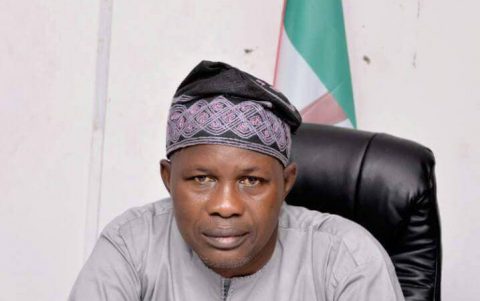 Lanre Tugbiyele, Idanre
The APC State Chairman, Engr. Ade Adetimehin and DG of Akeredolu/Ayedatiwa in Idanre LG, Hon. Taye Akinyele has Wednesday, September 2nd inaugurated the Akeredolu/Aiyedatiwa Campaign Committee in Idanre Local Government.
Adetimehin, who is also the Chairman of Akeredolu/Ayedatiwa Campaign Council in the state arrived at the inauguration venue at about 5:00pm. He apologised to all members of the committee for coming, he said he had earlier visited Okitipupa for Chief Olusola Oke's Southern rally for Aketi/Datiwa campaigns but said he had to rush down because every Politics is local.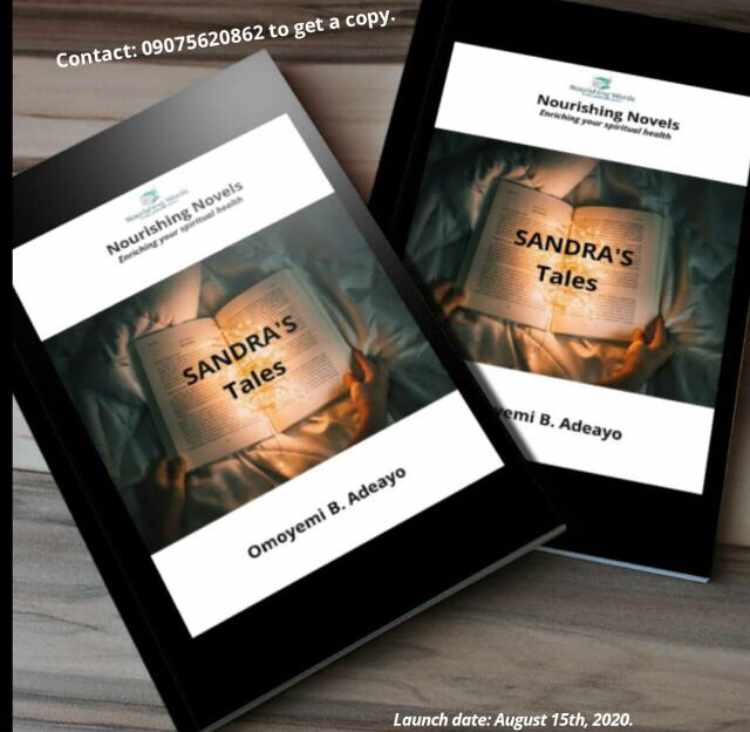 The Chairman inaugurated the Campaign Committee on behalf of the National Campaign Committee Chairman, HE, Babajide Sanwo-Olu, the State Governor, Rotimi Akeredolu, SAN, and the Director General of the Local Government, Hon Taye Akinyele (Iroko Kekere)
In the speech of Engr Ade Adetimehin, he urges all APC members to own the party. He used a Maxim he created, now popularised in the state: APC my Party, Your Party, Our Party: He stated that we should forgive one another and move forward. He personally apologized to member(s) of the party that is/are annoyed. He stated that this is a new era. He pronounced that there is no Aketi Team again. That we have a United APC Team and Akeredolu is our governor and we shall collectively work for his victory. He used the opportunity to charge members to work to deliver their respective unit and ward.
He appealed to members to eschew violence but advise the opposition to Campaign with issues devoid of violence. In Idanre, APC can point to various, roads, water and educational infrastructure project delivered by Akeredolu in his first term.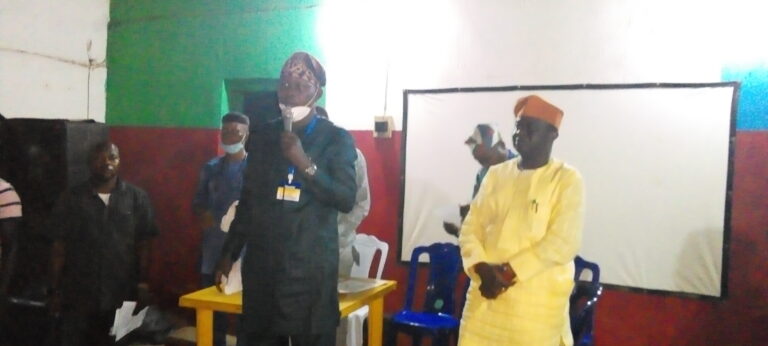 L-R DG, Idanre LG, Taye Akinyele, APC State Chairman, Ade Adetimehin and LG Executive Chairman, Prince Kayode Aroloye at the inauguration.
He also charged the youth that the second term will be about job creation. He highlighted the Sea Port and the exploiration of Bitumen that had commenced and prayed that it will be extended to part of Idanre, along Ofosun side that bitumen can be found. He said Idanres has more to benefit in the second term of Akeredolu.
He rounded off his speech with the donation of five hundred thousand (#500,000) to commenced immediate activation of the Campaign Committee.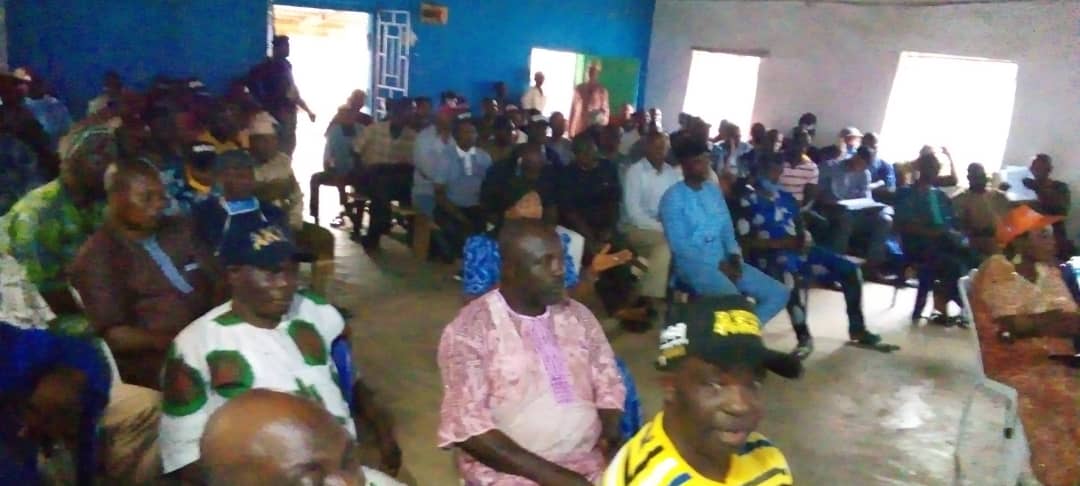 Cross section of Committee Members
The Party Chairman in Idanre Hon Adeuti also joined the state chairman to list the achievement of Akeredolu in Idanre and promised that everyone will reciprocate the good work on October 10th 2020.
The Campaign DG appreciated Mr Governor for the achievement, he also appreciated the State Chairman for the support and promised total victory in all the ten wards in Idanre.
Eight committees were formed for easy administration and smooth running of the Campaign which includes: Finance, Contact and Mobilization, Women Mobilization, Youth Mobilization, Strategy and Planning, Polling Unit Canvassers, Media and Publicity and Security. 

The members of the Campaign Committee present includes: The Local Government Chairman, Prince Kayode Aroloye, his Vice, Hon Niyi Akinnibosun, Former Council Chairmen includes: Hon Chief Tobi Akinlalu, Hon Biyi Ayannuola, Hon Akinnayajo Marcus (Innomark), Hon Afolabi Adesoji Folinco ( SSA to the Governor) other leaders includes Chief Akinnibosun ( Aba Igbatoyo), Hon Akinwalere Sunday , Hon Olawole Sunday ( Jepson), Chief Alalabiaye Ojo , Hon Akinjo ( SA Political), Chief Kitan Akinbamilowo (Ibi Giga Ambassador), Hon Idowu Adesioye, Engr Ralph Adetimehin, Hon Mrs Aderonke Akindolire (Senatorial woman leader), Mr Bola Smart (Youth leader), Mrs Ilemobola, Hon Victor Akinduko (Aketi one-on-one) and many others.