Ondo 2020: Akeredolu, The Political Refuge Seeker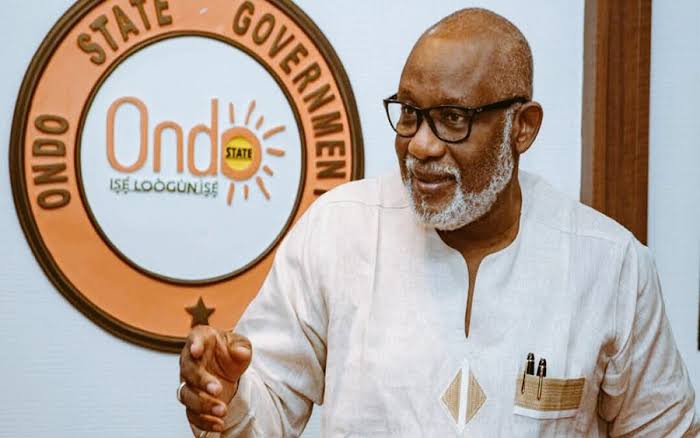 By Fisayo Olafusi
It appeared late last year in Ondo State, when an imbroglio sprouted amidst all members of All Progressives Congress (APC). The enmeshed came to being as a result of rejection of it's former Chairman Com. Adams Oshiomole by concerned members of the party over what they described as impunity and foul practices fond in his administration.
The entangle conspicuously, brought disgruntled into the Ondo State chapter of APC. Where some members were seen in division within the state and this, gave birth to "Unity Forum". A forum created by the former deputy governor of the state Alhaji Ali Olanusi after he discovered that, Gov. Akeredolu is an obstinate man and he didn't gives room for encompassing government in the state.
The purpose of the Unity Forum was to stop Akeredolu from getting second term ticket. Hence, after some deliberate dialogue, the forum's stalwarts unanimously pleaded some aspirants who wanted to contest for primary under the forum to step down for Chief Olusola Oke, SAN, whom, they apparently discovered that he is the only aspirant that can face Akeredolu at the final part's primary.
Non of the party leaders can solve the divide and rule struggle waging the APC chapter of Ondo state until, all aspirants went for primary election that eventually favoured Arakunrin.
To make the second term easily achieved by Akeredolu, he had immediately paid August visitations to Olusola Oke the runner up aspirant at the primary and Isaac Kekemeke who came third at the primary so as to, register their supports for him to clinch Alagbaka first seat again.
As if that was not enough for Akeredolu, when he took along with him, his new running mate Hon. Lucky Ayedatiwa to Asiwaju Bola Tinubu's house (national leader of APC). Akeredolu wouldn't have had the privilege to see Tinubu, if not for the escort of Dr. Olusegun Abraham (Tinubu anointed candidate in 2016) who with some aspirants stepped down for Aketi at the early hours of the primary election's day. To the surprise of many, Akeredolu was well received by his all time adversary (Tinubu).
Sequel to these, Arakunrin expedited effort to visit the Unity Forum members mostly, to see Alhaji Olanusi the pioneer of the forum in person which, he ultimately achieved it by the endorsement he received from Olusola Oke again at the floor of the forum.
Apparently, Arakunrin has promised them that if elected for second term, his government will encompass inclusiveness for all and sundry in the state.
With his fast strike action, it appeared that, the governor has conquered all detrimental that could clampdown him seeing the top seat of the state again.
This made me subscribed to an ageing wise saying that says "Enemies inside, are far stronger than outside enemies. Now that Akeredolu has settle his home grudges, he will now face other candidates on the deal day, October 10 slated for Ondo 2020 governorship election.
Thanks for your time.
Fisayo Olafusi is a Public Affairs Analyst and Political Observer, he wrote this piece from Ondo State.