Ondo 2020: Jegede's Arrogance Cost Him The Governorship Election – Senator Tofowomo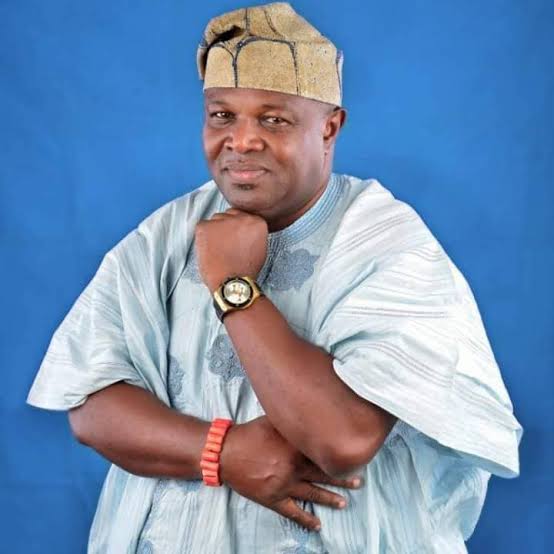 Daily Metro News NG
The Senator representing Ondo South Senatorial District at the National Assembly, Senator Nicholas Tofowomo, has said the Peoples Democratic Party's Candidate in the October 10, 2020 Governorship election, Eyitayo Jegede, SAN, lost the election because he refused to carry the Party's southern leaders along and give respect to whom it's due.
Tofowomo said Jegede choose his running mate from his own camp and failed to unite Party members after he emerged as the candidate after the party's primary.
Tofowomo said; "After the election, as a party person, Jegede won the election that same night, I called him and I congratulated him. I told him, you have won now forget the past, let us work together.
"You have two senators, embrace us and let us move round and meet all the 15 governors, so that we can raise money.
"He said he will get back to me. He did not get in touch with me until after a month. I called him and told him that he's not working as if he wants to win the election.
"I told him that I'll not bring leaders in Ondo South to his house in Akure for a meeting. I said, he'll have to come to Ile-Oluji, assuring him that I'll assemble all the leaders who will be waiting there for him.
"Then he came to Ile-Oluji. He met all the leaders and I advised him that Ondo South fought for the election but unfortunately Ondo South was not organized. We had about eight aspirants and you're the only one from the central and you have won.
"You ought to have been with us for the past one month, I'll give you an advise so that you can move on, prostrate for these elders and let's work together, but he removed his cap and said he cannot prostrate for the elders. I told him that during my time, I prostrated across all the local governments and I won in all of the local governments.
"What he did infuriated the elders and I told him to his face that he will not win. They also told him that his arrogance will cost him the election.
"After that episode, I called him again about the issue of his running mate. He said I should not worry. I told him that I'm the political leader for Ondo South.
"If you are picking a candidate from Ondo South, I should be part of it. Then, he went to leaders that they should go and work together in order to appoint a deputy governor, but he deceived them.
"He has already made up his mind on who his running mate would be. In Ondo South, we are very formidable, strong and focused. Ondo South got angry that he chose the wrong candidate.
"How can you choose someone who is still in the House of Representatives who has not spend up to two years. That was a very wrong decision. That means he chose somebody from his team.
"He should have appealed to Ajayi who came second or Eddy Olafeso who came third. They should have come together and present a candidate. He said that's the way he wants it. People later got angry and left the party. 80 percent of leaders moved to ZLP.
"That election sent a message to Jegede himself. His running mate lost in his local government, ward and the 66 wards in Ondo South," he concluded.