Ondo People Endured Pains, Depression Over Harsh Economy Under Akeredolu — Ondo PDP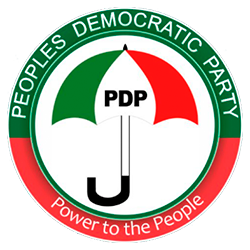 Deji Adebayo, Akure
The main opposition party in Ondo state, the Peoples Democratic Party (PDP) send their greetings to the people of Ondo state as they described Akeredolu as a Governor that care less about the people.
In their Christmas & New Year message signed by Mr. Kennedy Peretei, the State Publicity Sec of PDP, they thank God for His faithfulness over the survival of the people as they said it can only be God that sustained the people.
Below is the press statement unedited:
PRESS STATEMENT
MERRY CHRISTMAS AND HAPPY NEW YEAR TO THE PEOPLE OF ONDO STATE.
These times shall pass.
As the year 2021 winds down in few days, we cannot but thank God for His Mercies that endureth forever.
We cannot but thank Him for making it possible for us to survive a regime that does not care whether we live or die.
We cannot thank Him enough for making us survive a government that makes it impossible for us to sleep with our two eyes closed.
We cannot thank Him enough that we have survived a year that saw many of our children drop out of school because, we can no longer afford fees in State owned tertiary institutions.
We cannot thank Him enough because, we have survived a year in which many suffered depression as a result of harsh economic realities.
More importantly, we thank God Almighty because, we are sure that these times shall pass. To give way to the abundance we once experienced in this same land of ours.
We can already see the silver linings in the sky. The people of Ondo State have endured the pains of All Progressives Congress (APC) led administration, these past years.
Just like the entire world celebrate the birth of Jesus at Christmas, Ondo State will celebrate the birth of a new dawn that will usher in joy and prosperity under a Peoples Democratic Party (PDP) Government in 2023.
The PDP Ondo State Chapter, wishes the people a Merry Christmas and a prosperous 2022.
Kennedy Ikantu Peretei
State Publicity Secretary, Ondo PDP.
22nd December, 2021.