Ondo Rep. Adeogun, Empowers Constituents, Promised More Future Benefits
Adeogun's Performance Is Unprecedented – Monarch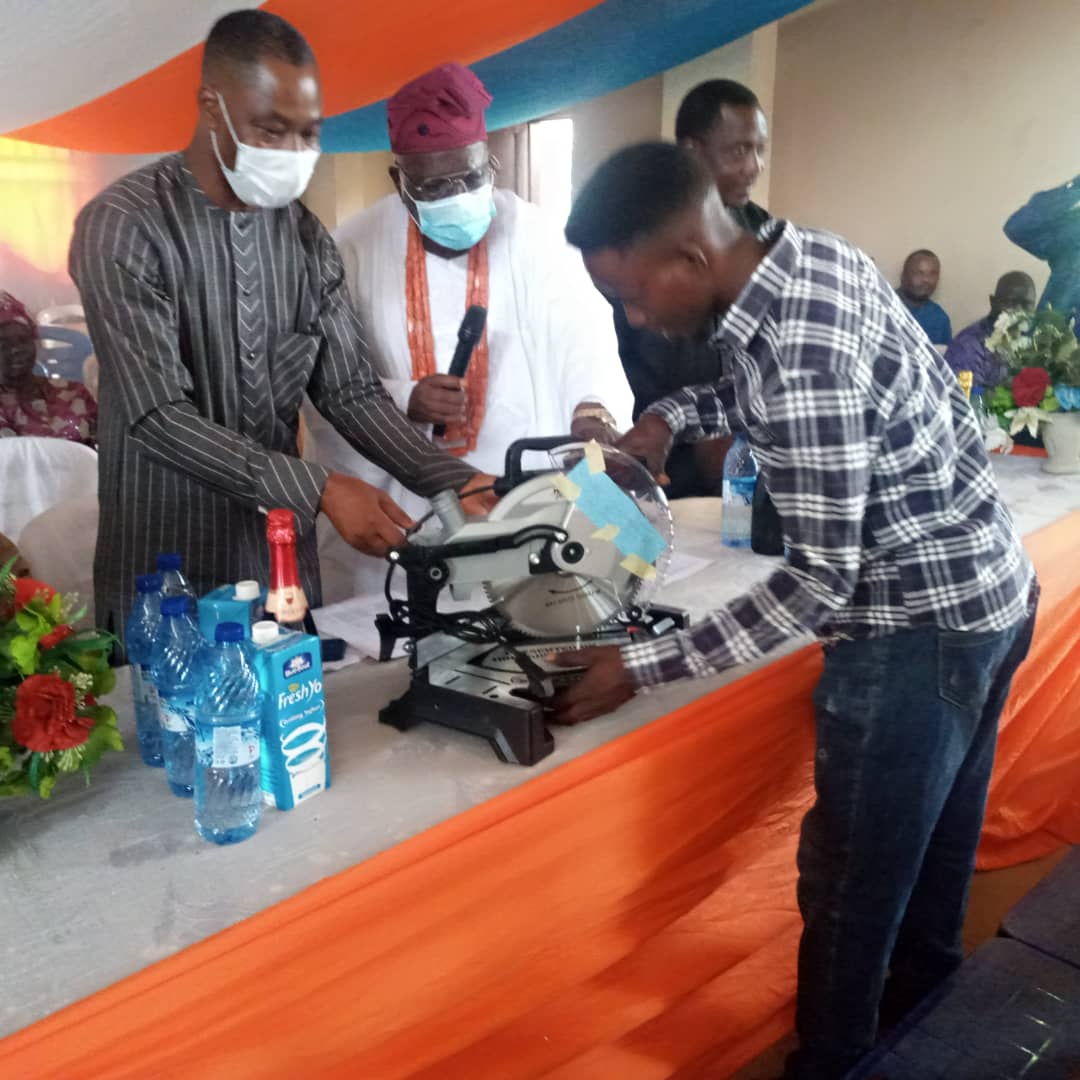 Daily Metro News NG
The Deputy Chairman, House Committee on National Security and Intelligence, Hon. Ade Adeogun, who is representing Akoko South East/Akoko South West Federal Constituency at the National Assembly has empowered residents of his constituency in a multi million naira partnership again.
The empowerment program is the seventh of it's kind since Adeogun was elected in 2019, meant for Artisans and Business owners, and facilitated by Hon. Adeogun in partnership with Industrial Training Fund (ITF).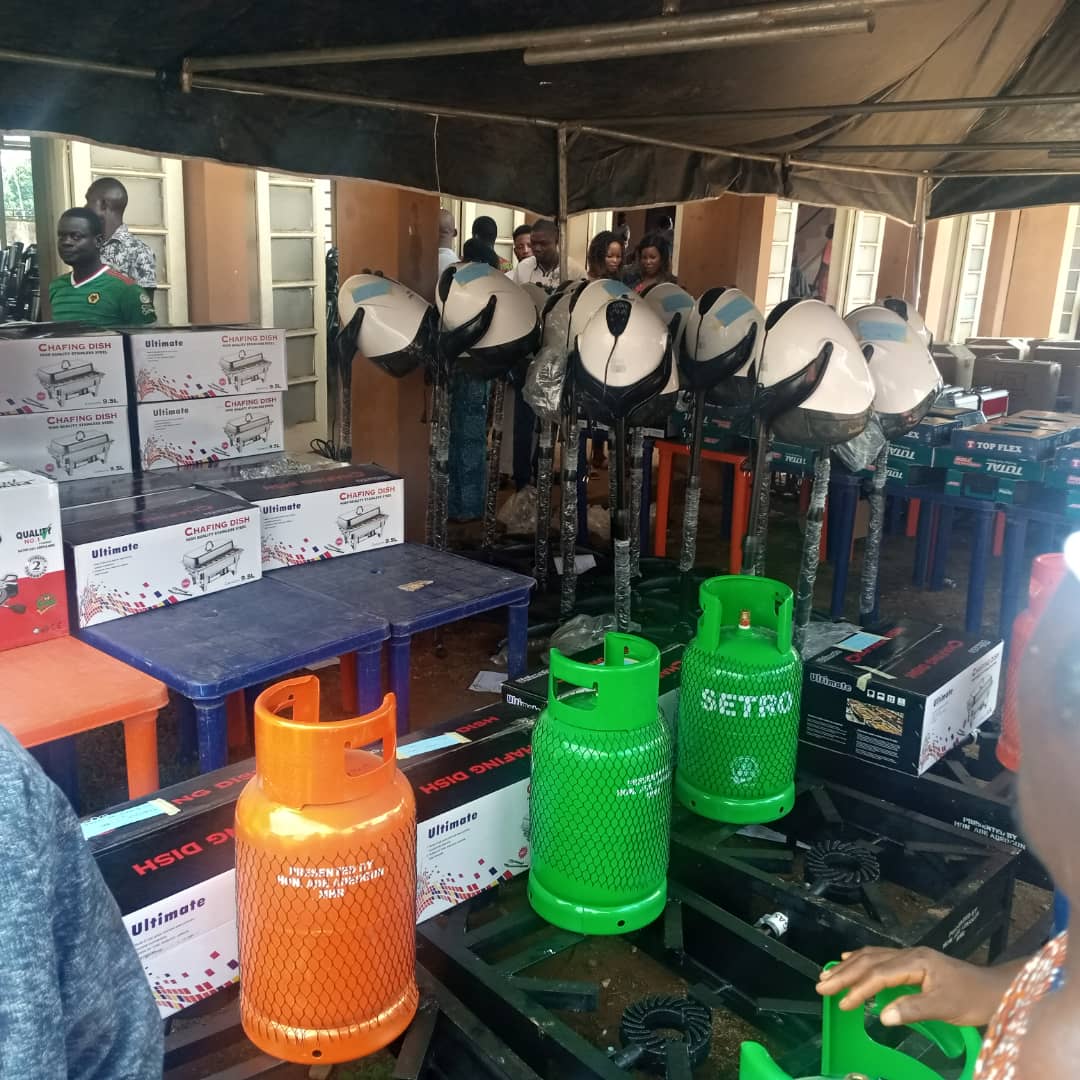 While speaking at the event Friday afternoon, held in Oka Town Hall, Oka-Akoko, a representative of ITF in Ondo/Ekiti states, Apostle Sogo Oladimeji, said the people of Akoko south are lucky to have Adeogun as their representative, while adding that the empowerment fulfills its purpose.
According to Oladimeji; "I have been to many empowerment programs, this is so different. It is an empowerment that is rich and colourful.
"Adeogun loves his people and he deserves your support to do more," He concluded.
Equipment like Sewing machine, Chafing dish, hair dryer, Gas cooker among others were distributed to at least 80 beneficiaries.
While presenting the items, Adeogun assured his people that more will come for the benefit of the people.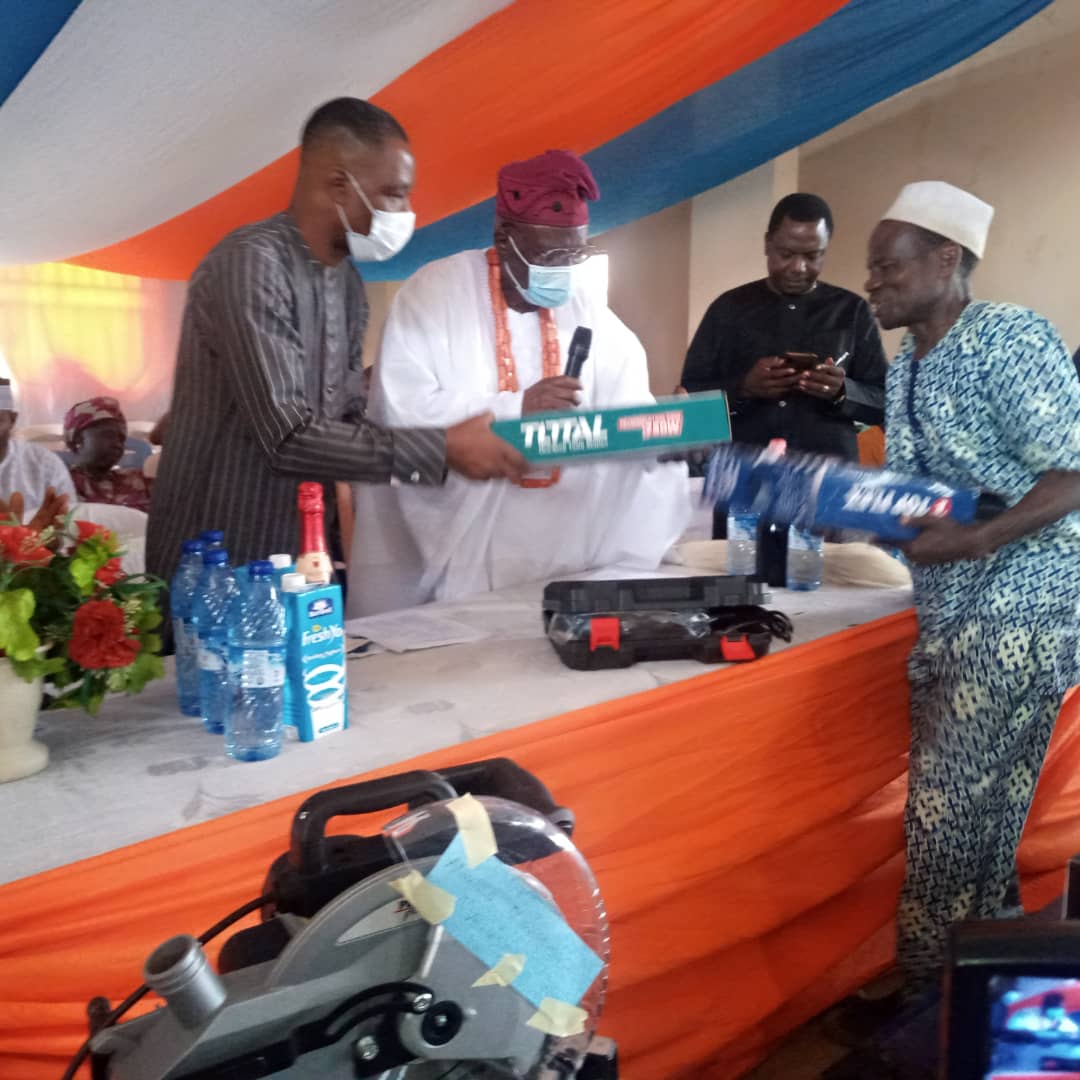 Adeogun said; "Today, we are trying to solve the problem of unemployment in our constituency. I can assure you that for the number of years I will be spending in this office, we will do more.
"We have 80 beneficiaries here today and this includes artisans and business owners who we have trained in Adekunle Ajasin University, Akungba Akoko on the basics of entrepreneurship. A week training on modern fashion designing was also organized for selected tailors from our constituency in Lagos.
"We are doing these to ensure our people are employed and rid our constituency of insecurity."
The Olubaka of Oka Akoko, (HRM) Oba (Dr.) Yusuf Adebori Adeleye, while speaking at the event said the performance of Adeogun is so different from what was obtainable in the past.
He said; "Adeogun is not the first person we will be sending to the House of Representatives. However, his performance is unprecedented.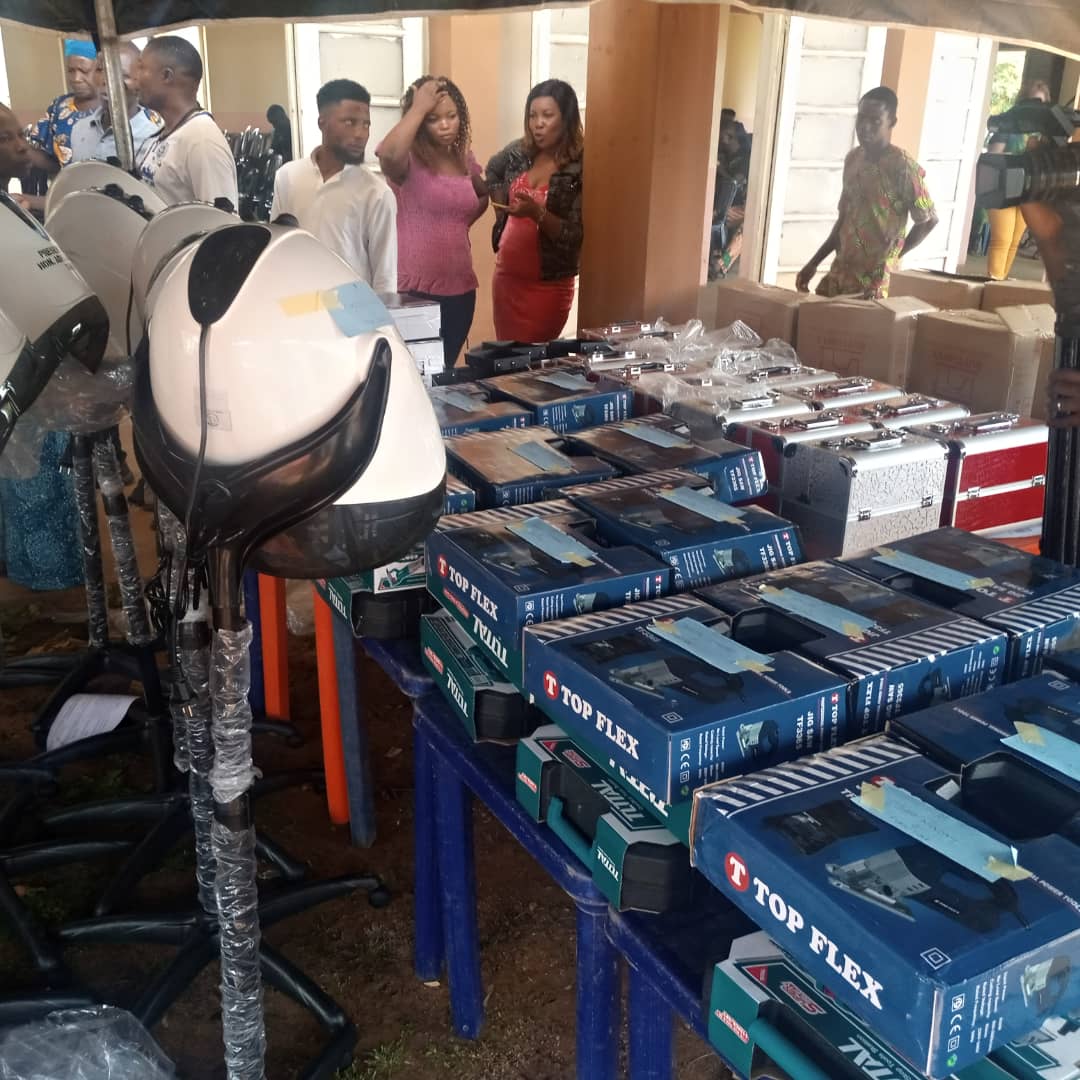 "This empowerment is not the only thing he has done. He renovated our township hall in Oka immediately he was elected, even before he started receiving salaries in the National Assembly.
"I can remember he recently empowered thousands of farmers in the constituency. He also gave Two hundred (200) undergraduates scholarship grants, apart from the Six hundred (600) for students studying in Upland college of Education on his fully funded scholarship. I can also remember when built modern water supply system across communities in the constituency. Just about three weeks ago, we went to commission a bridge he built to make life easier for our people. I can't mention all of his exploits because of time, but we appreciate him and assure him of our support," he concluded.
One of the beneficiaries, Mr. Bakare Bello, who is into carpentry said the empowerment will go a long way in improving his income.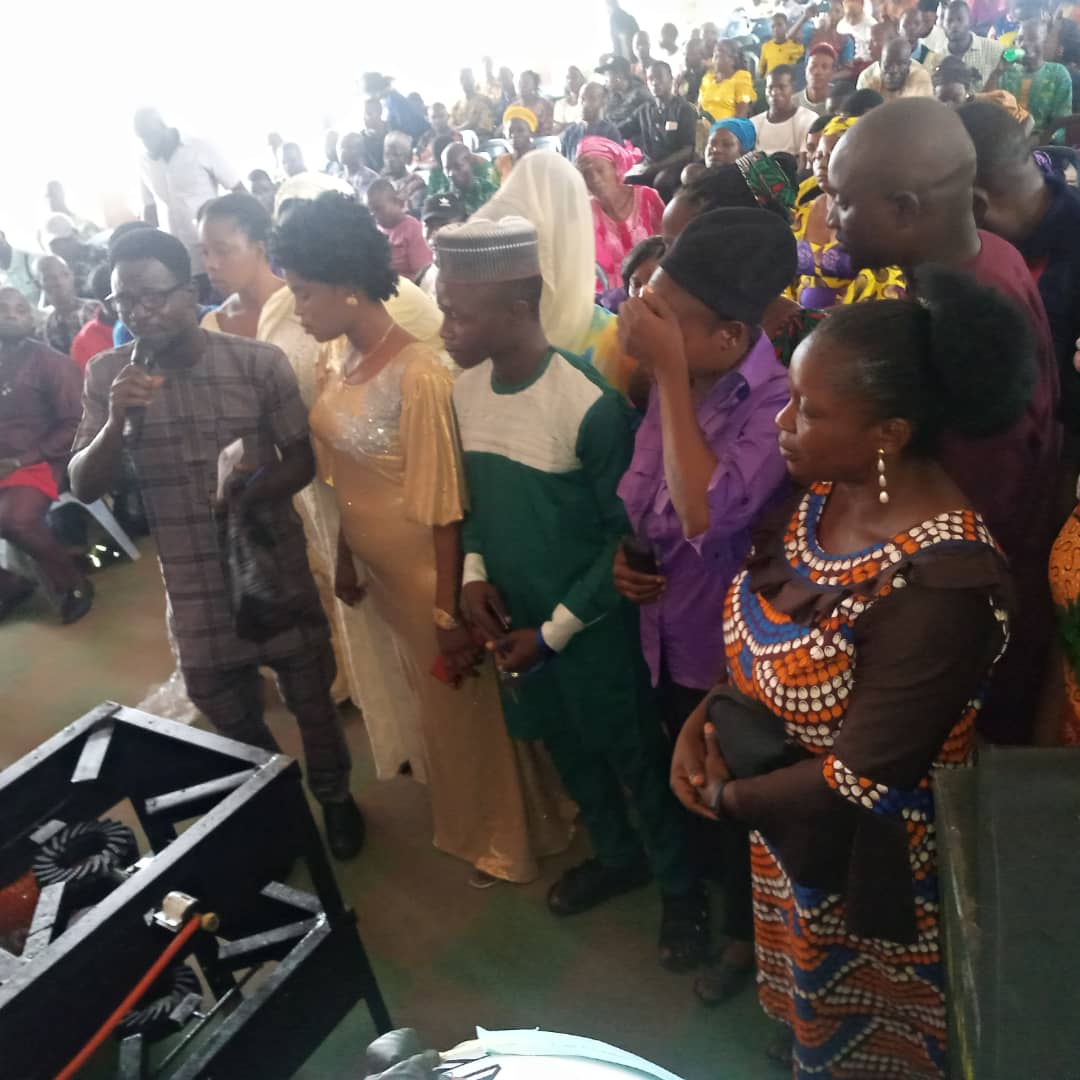 "We appreciate you and we will always support you. Anyone who does something as huge as this really loves us.
"This empowerment will ease my work and will enlarge my business." Bello said.
The last two years of Adeogun in the National Assembly has brought at least eight major empowerment programs for thousands of benefitiaries in his constituency, gainful employments in different federal and state government agencies, and infrastructural development across communities at different levels.
Also present at the event were leaders of the All Progressives Congress (APC), community leaders among others.