OPINION: Wike And The Nigerian Judiciary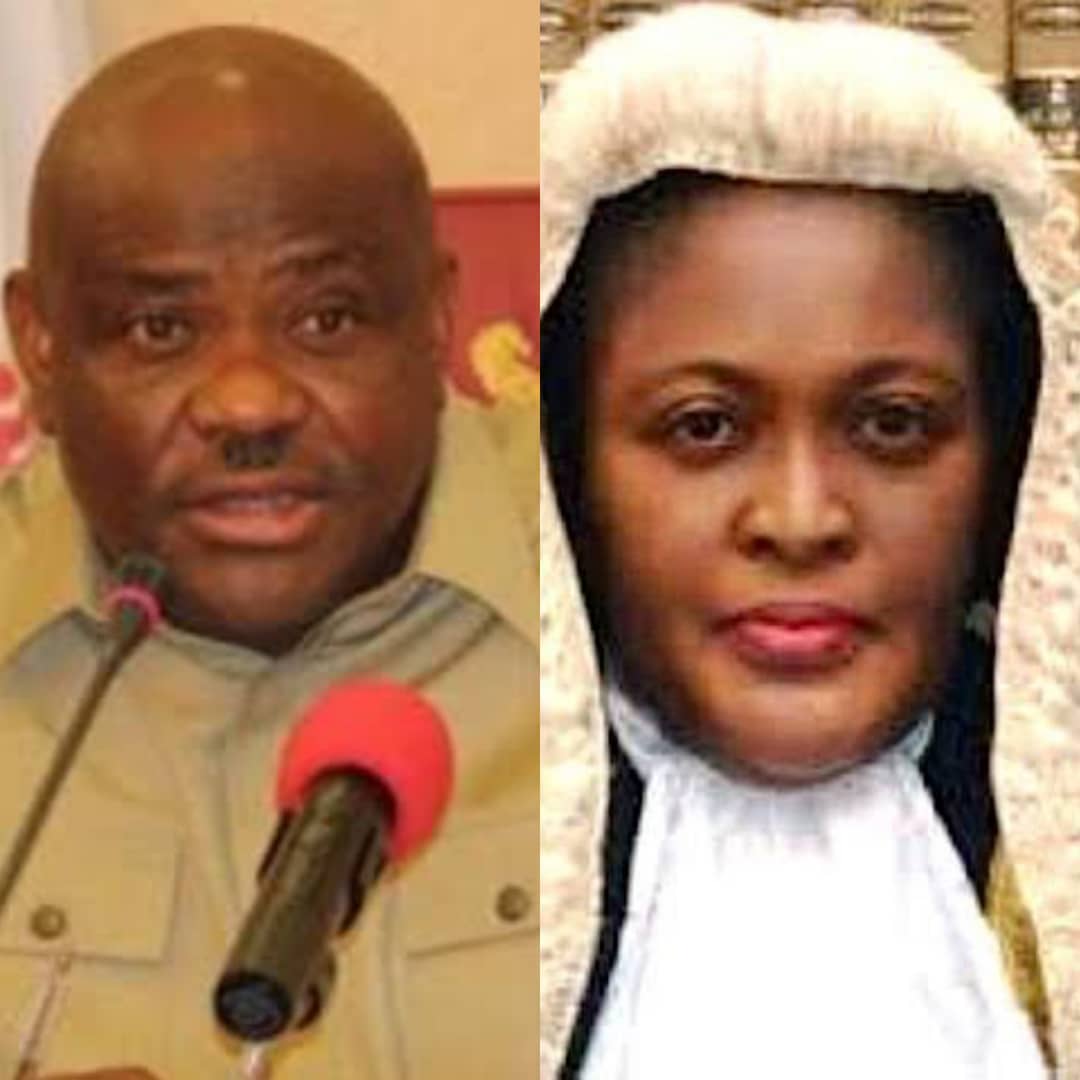 By Bashir Mustapha
As Nigerians across party lines begin to permutate towards 2023, the name of Gov. Nyesom Wike is no doubt a recurring decimal as his name has become a verisimilitude for crisis, fraud, blackmail and all forms of negativism.
More worrisome is Wike's continuous vounts of having the INEC and Judiciary in his pocket.
In the last few years, the controversial Governor of Rivers State is reported to have meddled in the affairs of almost every state particularly in the south south region by sponsoring one political crisis or the other.
In 2020, he attempted to install Governors in Bayelsa and Edo states but he was cut to size as the NWC of PDP frustrated him from having his way.
In venting his agony he decided to open a public war with two former governors of Imo and Cross River states. It was therefore not surprising to watch the boastful and belligerent Wike appearing on National television to cast aspersions on PDP NWC by calling them 'tax collectors'.
In the same vein, he took a swipe at both former governors of Imo and CRS, Governors Ihedioha and Liyel Imoke accusing them of being the people controlling the National Chairman of PDP and giving him wrong pieces of advice.
He is reported to have been having a fierce but silent war with both Governor Udom of Akwa Ibom State and Sen. Seriake Dickson over oil wells disputes between Rivers and the respective states of A/Ibom and Bayelsa.
Another confirmed report has it that he is at cold War with Governor Tambuwal of Sokoto state over allegation of spending 2 billion Naira only from the 10 billion Naira he gave to him in 2019 to run for president.
The crisis between him and Governors of Zamfara and Ebonyi states is also in the public space as this was one of the reasons why Engr. Dave Umahi of Ebonyi decamped to the APC with many more Governors still planning to dump the PDP because of Wike.
In Cross River State, not only has he vowed to install his friend Sen. Sandy Onoh as Governor in 2023 against the zoning arrangement but he is also reported to be the mastermind behind the truculence of most National Assembly members against Governor Ayade of CRS.
His latest political attrition with Governor Imoke is also not unconnected with Imoke's insistence on supporting his erstwhile friend Sen. Gershom Bassey against Wike's choice of Sen. Sandy Onoh.
What is however news now is the direction at which Wike is headed to destroy the exalted image of the Judiciary particularly our exalted Supreme Court where he is constantly dropping the name of our very reverrred legal icon of repute Justice Mary Odili to be an instrument in his hands to get favorable judgments from the Supreme Court.
While it is clear that Wike is no doubt a touth whom has ran mad, we believe that our revered Justice Mary Odili will avoid Wike as a plague so that her salutary carreer is not soiled through any such association or relationship with Wike.
The recent political tussle of the party structure and the senate bye election in Cross River State North which are awaiting judgments from the Supreme Court is another matter that Wike has been held complicit of.
He is reported to have boastfully assured his National Assembly loyalist in CRS of favourable judgments and this has thrown them into wild jubilation on social media and every social gathering such as clubs, wedding and funeral ceremonies etc.
Political and legal pundits have seen the unfolding scenerio in CRS as one matter that has put the integrity of the Supreme Court on trial particularly as the panel Presided by Justice Mary Odili will be expected to deliver judgment on a clear known legal principle that vests the affairs of political parties on the party and not the court. it is therefore nebulous whether the acclaimed influence of Wike over justice Mary Odili will obstruct the will of Justice or not
The law as it stands today is that internal affairs of political parties including sponsorship of candidates, wards, chapters, states, zonal and National structures lie squarely with the party and not the courts. Numerous decisions of Court of Appeal and Supreme Court abound on this.
It is indeed an interesting moment if the claim of Wike to torpedoe this established legal principle will not eventually consume people like him whose penchant for disobedience of court orders is Judicially noticed.
With the claim of Wike expecting a favorable judgment for his boys on the 6th of January, will a new legal precedent be set that will take such powers off political parties and place same on the courts?
As legal and political analysts (such as Chief Wole Olanikpekun SAN and Sam Omatseye editor of Nation newspapers whose publications and commentaries on the nation newspapers of 23rd December 2020 and 4th January 2021 respectively have exposed the shenanigans of INEC and the courts on the CRS North conundrum ) awaits the judgement of the Supreme Court, one thing is certain, the relationship of Governor Wike and his boastfulness of having INEC and the Judiciary in his pocket will remain the political thematic discussion from now till 2023 and even beyond.
The time for the Judiciary and INEC to assert their respective independence and insulate themselves from the shackles and menacles of Governor Wike is now or never.
Bashir Mustapha esq, writes from Kaduna, Kaduna State.