PDP Update: Tambuwal Steps Down For Atiku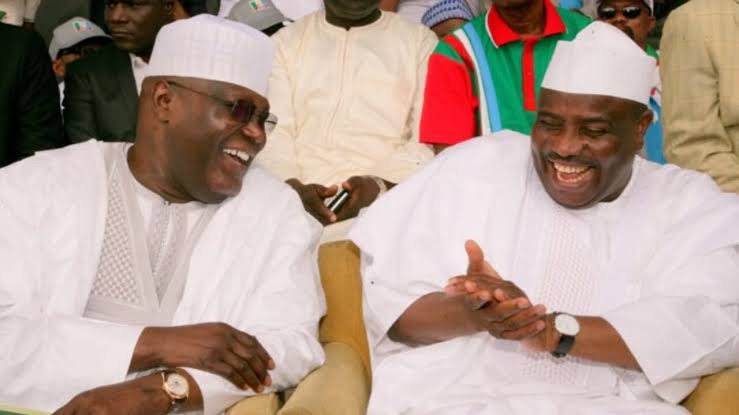 Deji Adebayo, Abuja
The Governor of Sokoto State, Rt. Hon. Aminu Tabuwal, has stepped down for former Vice President Atiku Abubakar in the Peoples Democratic Party (PDP) presidential primary race.
He announced the move on Saturday during the 2022 PDP National Convention holding at the Moshood Abiola Stadium in Abuja.
"I have come to the conclusion – to the glory of God Almighty, seeing millions of Nigerians suffering and the need for us to close ranks in the party and as one of the leaders in this party – I have come to a patriotic conclusion to step down my aspiration," the former Speaker of the House of Representatives told the gathering.
"And not only that, I have appealed to my supporters to take this in good strides and for national unity and patriotism – not only that, those who are delegates here – should vote for Alhaji Atiku Abubakar."