Please 'Calm Down', Development Is What We Need In Ikaleland, Rep. Gboluga Appeal To Ondo Youth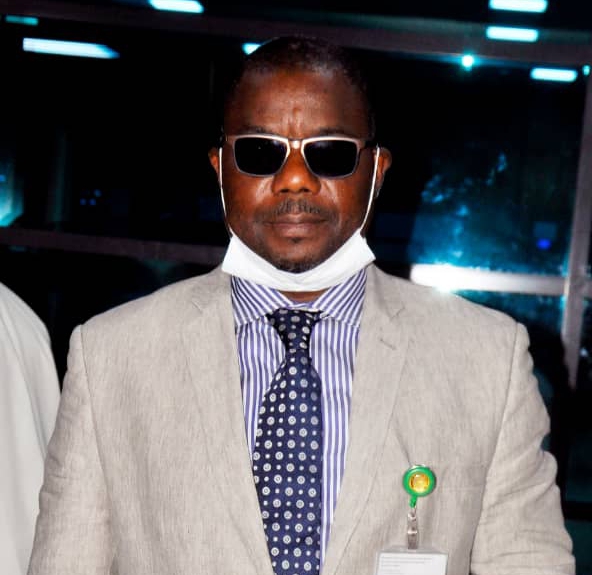 Deji Adebayo, Abuja
The deputy governorship candidate of PDP in Ondo state and member representing Irele/Okitipupa federal constituency at the green chamber, Hon. Gboluga Ikengboju has appealed to all the youths in Ikale land to 'Calm Down' over the #EndSARS protest.
Gboluga made the appeal in a press statement issued by his Media Aide, Oyeniyi Iwakun, where he emphasized the need for the protesting youths to embrace peace.
Gboluga condemned the looting and destruction of both public and private properties in Okitipupa yesterday, saying those properties are for the benefit of mankind, he therefore pleaded for the youth cease fire.
The Press Statement in full:
23rd October, 2020
Hon. Gboluga Ikengboju Appeals For Peace In Ikaleland
Hon. Gboluga Ikengboju appeals to Ikale youths, most especially in Okitipupa Local Government Area to cease fire and allow peace to reign.
The looting and destruction of property as experienced across Okitipupa LGA yesterday isn't the best for us at a moment we are struggling for development in Ikaleland.
The Police Station, Local Government Secretariat, Independent National Electoral Commission (INEC), Nigeria Correctional Service (NCS) Building, High Court, Free Shuttle Buses, Ministry of transportation, and many others vandalized and razed are critical infrastructures meant to serve the masses and not any politician or individual in position of authority.
The attack on private property is also condemnable and doesn't reflect what the Ikale youth stands for.
Hon. Gboluga acknowledges that peaceful protest is constitutional and as the people's representative reiterates his support for genuine agitations.
The renowned pharmacist appeals to Ikale youths to embrace peace and be vigilant to checkmate hoodlums who are bent at destroying our common heritage even as he calls on political, traditional and religious leaders to intervene.
Signed
Oyeniyi Iwakun
Special Adviser (Media and Publicity) to Hon. Gboluga Ikengboju, Member, House of Representatives, Okitipupa/Irele Federal Constituency.