Postpone Your Kano Visit For Safety, Ganduje Tells PMB
…Buhari Not Safe In Kano Over Refusal To Postpone Old Notes Deadline — Ganduje, Lawmakers Lament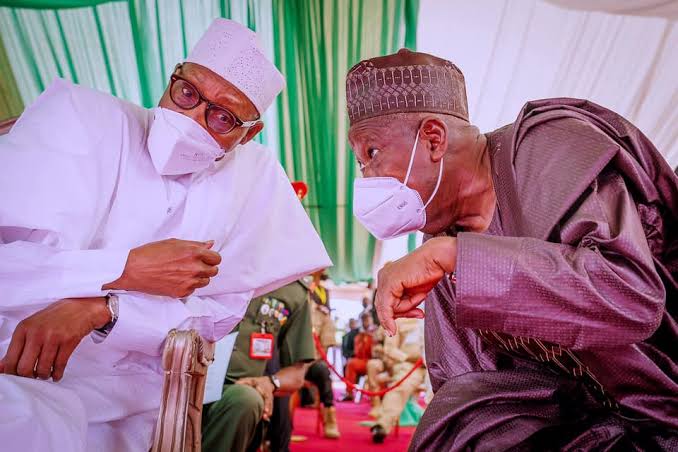 Daily Metro News NG
Kano state Governor, Dr. Abdullahi Ganduje, has asked President Muhammadu Buhari to postpone his working visit to the state because his safety can no longer be guaranteed, over FG's adamant refusal to extend the January 31 deadline for submitting old notes.
A statement by the Governor's media aide, Abba Anwar, yesterday reads; "Deeply concerned with the hardship caused by the limited time given for halting the use of old Naira notes by the Central Bank of Nigeria (CBN), and for security reasons, Kano State governor Abdullahi Umar Ganduje reveals that the state resolved and wrote to Presidency that, the visit of the President to commission some projects to be postponed".
President Muhammadu Buhari is expected to pay Kano state an official visit between January 30 and 31.
The statement came by days after youths staged a protest in Katsina state and pelted crowds and cars of government officials with stones, to express their anger against Mr Buhari who commissioned some projects in the state.
The Kano statement noted that obtaining the new naira notes is causing great hardship for many state residents, particularly those in rural areas and implied citizens may act out of character.
"As we are waiting for this important visit, we found ourselves in this situation, which puts citizens into untold hardship. For security purposes, we wrote to Presidency that President Muhammadu Buhari's visit to Kano is postponed."
Mr Ganduje asserted that the state's lawmakers and political leaders and other stakeholders took the decision in a meeting held at the Government House on Friday where the matter had been deliberated.
"Two serving senators from the ruling All Progressives Congress (APC), Kabiru Ibrahim Gaya and Barau Jibrin, twenty members of the House of Representatives and thirty legislators from the State House of Assembly were amongst the groups that put their weight behind the governor," the statement disclosed.
Mr Ganduje lamented that "that there are no banks in the rural areas" and that many POS operators had "closed shops due to the uncertainty."
CBN has refused to budge and insisted January 31 as the deadline for submitting old naira notes. The move, seen as a ploy to forestall financial inducement of voters at the general elections next month, has been criticised by many politicians especially those running for office.
Femi Gbajabiamila, Speaker of House of Representatives, on Thursday threatened to compel the police IG to issue an arrest warrant on Godwin Emefiele, the CBN Governor over the Apex bank's policy.