Provision Of Infrastructure In Maitama 2 To Commence Soon — FCTA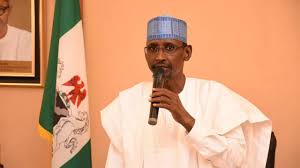 Daily Metro News NG
Pending issues around the immediate take-off of the Maitama 2 District – a new residential area carved out of Mpape – will be resolved for its development and integration into the nation's capital city, sources at the FCTA have hinted.
A visit to the new district shows activities by a couple of private developers, who had put up structures to commence construction of mass housing projects.
One of the projects on site is Hilltop Estate, which is expected to contain about 40 housing units of varying rooms after completion.
Also, villages around the area like Katampe are already billed for demolition in a bid to bolster security around the new District for the comfort of the would-be residents and estate developers.
One of the developers who spoke to journalists on the prospects of Mataima 2 District, Dele Thomas, said the new district hold alot of economic prospects for Abuja.
"I believe when Maitama 2 is completed by the Abuja authorities, more people will come in and alot of economic activities will take place here and both the government and the people will benefit.
"The Mpape D and Annexe layouts in Mpape District are now officially Maitama II District (Cadastral Zone A10) of the FCT, and preparations for the infrastructural development are in top gear. There is a precedent already in FCT like Garki I and II; Wuse I and II).
"So, this (Maitama II) holds the prospect of becoming a very highbrow area, also taking into cognisance the high calibre of statutory allottees of the newly minted Maitama II Layout," he added.