Reinstatement Deputy Minority Leader – Ondo ZLP Demands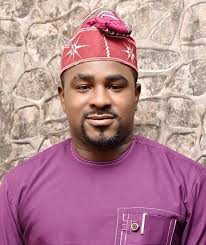 By Daily Metro News NG
The Zenith Labour Party hereby condemn in strong terms the unlawful and unjust suspension of Hon. Tomide Akinribido, member representing Ondo west constituency 1 in the State House of Assembly.
The present administration in Ondo state is taking governance to a reckless level. No description can be more apt for the unprovoked and inexplicable suspension of Hon Akinribido, the only ZLP member in the State legislative House. Infact, this is the height of high handedness at play.
The speaker of the house Rt. Hon. David Oleyelogun is unfortunately acting the mischievous script of the APC led Executive arm of the state and this is deplorable.
Such frivolous reasons as making unacceptable social media comment, adduced for his unjustifiable indictment smacks of political conspiracy against the deputy minority leader of the ODHA.
The Zenith Labour Party sees this act as capable of reducing the legislative authority and parliamentary immunity of the state to a puppet status.
Therefore we demand the immediate reversal of the repressive act by the Arakunrin Akeredolu – led government and their prompt apology to the law abiding people of Ondo state in general and the good people of Ondo West constituency 1 in particular for riding roughshod on the electorates this much.
The good people of Ondo West constituency 1 should remain calm as we pursue the redress of this injustice with all legitimate approaches at our disposal.
God bless Ondo state, the Sunshine State
SIGNED
Hon. Felix Olatunde.
State Public Secretary.