Sen Amos @ 62: Special Birthday Tribute and Two Years Of Great Representation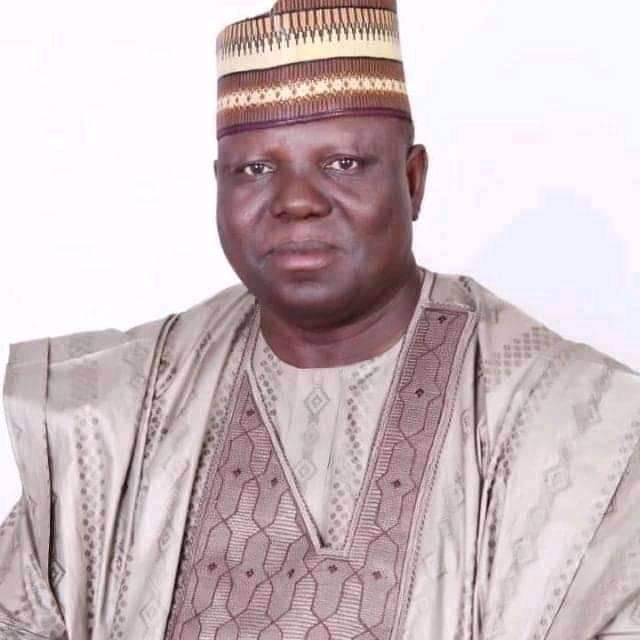 By Abdul Lauya
After a successful career spanning over three decades in the Nigerian Army, Distinguished Senator Bulus K Amos, dissatisfied with the existing political status quo ventured into the murky waters of the Nigerian politics with a conviction that evil will continue to hold sway if good people remain aloof.
Born on May 10, 1959 in Bambam, Balanga Local Government Area of Gombe State, Senator Amos attended St. Theresa Primary School, Yola and Government Teachers' College, Gombe in the mid 60s and 70s. He enlisted into the Nigerian Defence Academy in 1981 as member of Regular Course 30 and retired in 2010 as a full Colonel. He holds LLB and MSc in Political Science from the University of Maiduguri and Ahmadu Bello University, Zaria respectively.
Being a philanthropist before joining politics, Sen Amos has impacted his immediate Dadiya Community in profound ways. He has provided 330KVA transformer to Bambam; a health center in the mountainous Maitunku Community; influenced WAEC/NECO centre in Bambam; paid NECO and WAEC fees for sundry students. He has also enlisted over 100 Dadiya and other natives into the Nigerian Army while serving at the Nigerian Army Depot, Zaria.
In addition to being born a leader, Sen Amos has prepared himself for leadership during the course of his military career. Some of the leadership courses he attended while in active service included Young Officers' Course (infantry), Platoon Commander's Course, Special Warfare Course, Advanced Military Police Officers' Course, Command & Staff College (Junior Division 1993), Command & Staff College (Senior Division 2000), among others. He was at various times Platoon Commander, Instructor, Officer Commanding, Group Commander and Liaison Officer to the National Defence College, Abuja.
In 2017, Senator BK Amos joined partisan politics as member of the All Progressives' Congress (APC). He was a delegate to the APC National Convention, Abuja in 2018; APC Senatorial Aspirant, and became APC Senatorial Candidate for Gombe South in October 2018. The rest, they say is history.
In his 23-month stewardship as Senator representing Gombe South, Sen. Amos has redefined grassroots representation in an unprecedented fashion.
Some of his achievements in the last two years include: installation of 33KVA transformer at Kwarge Community in Cham Chiefdom; Construction of Health clinic in Heme, Nyuwar/Jessu District; provision of over 12 Solar-powered boreholes in Banganje, Billiri, Bakin Kasuwa, Billiri, Luu, and Kaltin in Tula, Gadamayo, Bambam, Heme, Cham, Kamo, Gelengu, Kulani, Kuchi and Kulishin, including sundry motorised/hand-held boreholes across the four Local Government Areas that make up Gombe South Senatorial District.
Other infrastructural projects include: electrification of Dadiya villages; construction of a Block of classrooms in the College of Heath Technology, Kaltungo; construction of a block of 3 Classrooms in Kulishin. In addition, he provided JAMB scratch cards to over 500 candidates in the 2020 academic year.
In the area of empowerment, he has empowered over 400 women and youths with seed capital of N30,000 each after a three-day training in livestock, soya beans and soap making. He has also distributed educational materials to primary school pupils in the zone.
In the core area of legislation, he has sponsored two Bills for the establishment of Federal College of Agriculture, Bambam, and Institute of Information and Communication Technology, Billiri. Both Bills have passed second reading stage and awaiting third reading on the floor of the Senate. He sponsored Motions on proliferation of light weapons, and for the need to check insecurity through proper SIM registration, amongst others.
In the area of employment, he has secured employment for hundreds of youths in many federal government establishments.
Happy Birthday Sir!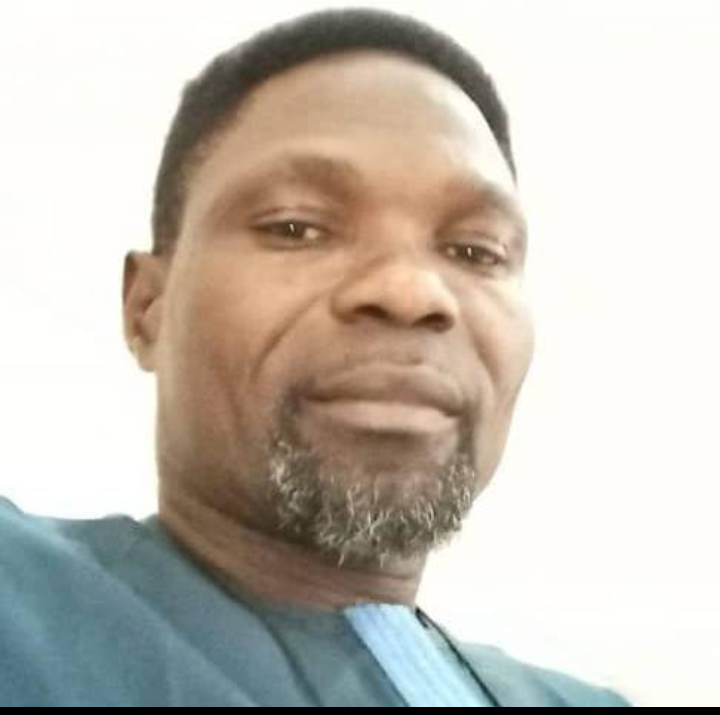 Lauya is Senior Special Assistant (Media) to Senator Amos.