South West Will Never Go Hungry, Alex Ajipe React To Food Blockage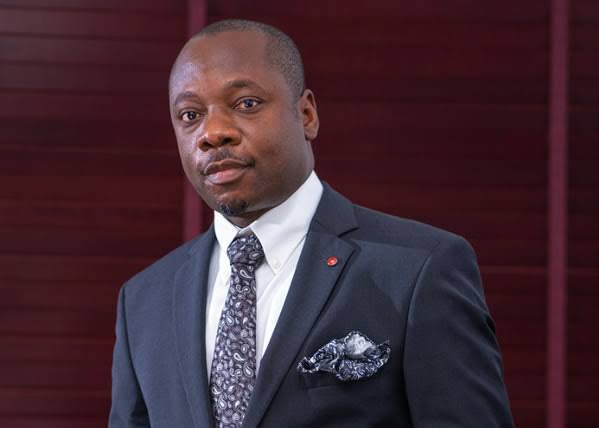 Daily Metro News NG
The Chief Executive Officer of Klick Konnect Network International Limited, Chief (Dr.) Alex Ajipe has allayed fears of food scarcity following the alleged stoppage of food supply to the southwest region of Nigeria.
Ajipe who is also a Consultant to the Ondo State Ministry of Natural Resources on Revenue said the southwest would not go hungry as a result of the development.
He stated this in an interview with newsmen in Akure, the Ondo state capital.
Ajipe said; "We are not lazy in the southwest, I will not agree with that notion that we are lazy to go to farm, because it is not only in Nigeria that we have people moving from a part of the country to the other. That we depend on ourselves is in diversity and it is good.
But I want to tell you that southwest can never go hungry. That is what I can tell u. We are not going to go hungry. Just watch out, we would eat and be comfortable.
However, our disadvantage has always brought out the best in us. When we know that there is no food coming from anywhere, definitely we will look inward and make sure there is food on our tables."
He however condemned the decision to stop food supply to the Southwest region.
He said "I want to say that this is not good at all in our country because the security challenge does not need to degenerate to an extent that it will now threaten free movement of the citizens and food produce, I don't think it should go to that extent.
For one sector of the country saying that they are not going to relate with other sector as if the problems facing Nigeria is not the problems that everybody should face headlong, I think that one is another sentiment that ordinarily should not be showcased when issues of security is being discussed.
I want to say that this is not good at all and people in authority should address this as much as possible.
We need to show seriousness about this and to see security challenge as everybody's problem and not to put sentiment or politics to it, because when you sleep and you have your two eyes closed and you can wake up the next day knowing that all is well ,at least everyone wants such situation but when it comes to the fact that you can not sleep with two eyes closed and you are afraid, then it calls for concern.
We should know that criminality does not speak anybody's language. All tribes are involved in this ,one way or the other. Government should take it seriously and make sure insecurity is addressed.
If you ask me sincerely ,I will tell you that a state of emergency must be declared as regards security situation in the country."
Speaking on proposed ranching in the southwest, Ajipe said; "All governors have opposed open grazing. When you travel out of this country, even in neighboring countries, you discover that the era of open grazing has gone. And apart from the threat of kidnapping and all that, what about the destroying farm produce. So open grazing should be condemned and ranching should be embraced."
Ajipe however urged Nigerians to embrace farming, urging state governments in the region to take full advantage of massive fertile land in South West for food production