Don't Mislead Your Guests And The Public, Dorian Home Is On Our Land — Idanre LG Chair, Aroloye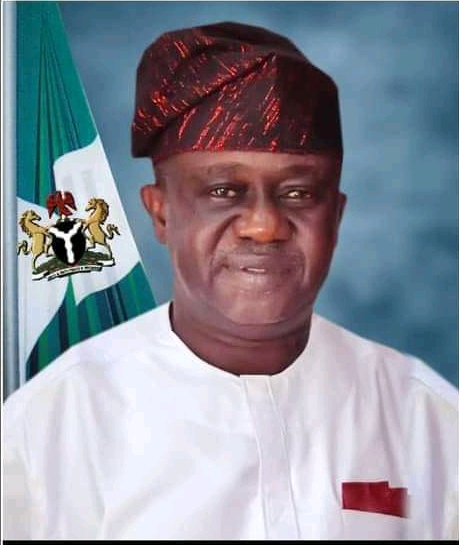 Deji Adebayo, Idanre
The Chairman of Idanre Local Government, Hon. Prince Kayode Aroloye has in a press release he personally signed on Friday advised the owner of Dorian Home for Charity and Social Development to stop misleading the public and guests coming for the commissioning of the edifice.
Aroloye said the release was necessary to avoid future rancor that could broke out over land dispute years after the commissioning.
The Chairman appreciate the founder for bringing such a developmental project to Idanre, noting that it will surely enhance the immediate environment and the kingdom at large.
Below is the press release unedited:
PRESS RELEASE
It has come to the attention of the Management of Idanre LGA that a certain Dorian Home for Charity and Social Development which was built on an expanse of land which is well inside Idanre Kingdom and is about to be commissioned, has erroneously referred to and addressed the said edifice as Kilometer 4, Idanre Road, Akure Ondo State.
This erroneous address is being circulated in all manner of media – radio jingles, print, electronic and social media and the invitation cards for the commissioning of the building.
This is not correct
While the LGA and the peace loving and good people of Idanre Kingdom appreciate the efforts of the owner of Dorian Home as regards the benefits of siting such an edifice in our community in terms of infrastructural and economic development even job creation; it is however very important for us to correct the error in the address of the Home NOW once and for all.
For the avoidance of doubt, the land on which Dorian Home for Charity and Social Development is built IS WITHIN THE ADMINISTRATIVE BOUNDARIES OF IDANRE LOCAL GOVERNMENT AREA and it's address is KILOMETER 4 AKURE ALADE IDANRE ROAD, IDANRE and NOT the erroneous one being circulated both in the various media including the invitation card to the commissioning.
This PRESS RELEASE has become expedient in order to put the records straight and for future references.
THANK YOU ALL
Hon. Prince Kayode Adebambo Aroloye
Executive Chairman
Idanre LGA
Dated: October 1 2021