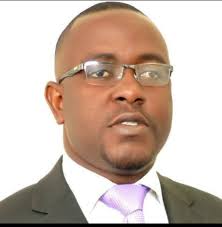 By Lanre Tugbiyele
Mentioning Alex as an Aketi boy many would think we are talking about Alex the Octopus of Investment and Job creation for youth, especially in Ondo South. A story for another day.
No! Engineer Oladimeji Alex Akin is an Aketi Political son to watch. Although, Alex is not a neophyte politically, he was an spirant for The House of Representative under ACN at a very younger age in Idanre/Ifedore Federal Constituency ( My constituency). Alex Trajectory in modern Ondo politics is something Political Affairs Analyst need to keep in touch with.
Oladimeji Alex is the APC candidate in Ifedore Local Government Area. Although, many have been calling him D-Chair! But I still call him Alex! They call him DChair because his Local Government is one of the no go area for opposition PDP or yet to know parties. Alex and his team of young dynamic politician in Ifedore are making waves.
Alex and I use to disagree a lot on Social Media not throwing mud but we disagree on some issues like mode of Primary, I am a fan of Direct he is a fan of Indirect Primary. I do Stylishly constructively critic Aketi especially on appointment but he knows my style and ready to take me on even when my criticism was not apparent. He says Tugbi you are wrong Aketi is this, Aketi is that… I say Alex or Mr Chairman you are in the Dinning Room with food. So may or cannot talk but Tugbi is only smelling the food aroma not close to the kitchen, let me talk…
When we agree most times, he just like without major debate. We don't voice out our agreement on the Social Media. He is a tough opponent!
Alex as he is fondly called among Youth, he is accessible, versatile, knowledgeable, good looking with rich private sector experience. Despite his age (young) he was the Chairman of ALGON in Ondo State, when he was the Interim Local Government Boss ( Bigger Dinning Table).
Do Alex Achieve anything as a Council boss? His job creation attitude overshadowed other achievement. Many a youth had testified how Alex influenced their recruitment into pensionable job within and outside the state. Alex as a Caretaker Chairman in conjunction with other Political leaders influenced the Construction of different roads in Ifedore. I use to be envious of Ekiti state when the road from Igbara-Odo to Ilawe to Ado (Ekiti axis) use to be the express way and as soon as you drive to Ondo state Boundary, at Igbara- Oke from Igbara Odo (Ondo axis). Then it is Oh God! Oh Road! O my Absorber Oh my Shaft! O My Ball-joint! (Drivers understand this terminologies), though this is the joy of mechanics. Pregnant women can go into different stages of Labour on this road ( either true or false labour). This was the story in the past before Akeredolu's attention was called to solve this age long challenge. You need to visit the road now! Alex and other leaders in Ifedore such as the Speaker- Rt Hon Oleyelogun, Dr Adegbenro (Not late, his legacies remain evergreen in our memory), Adviser on Transport – Mr Ogunleye and others, influenced the construction of this road.
Out of the three or four major component town that form Ifedore LGA, road construction had been completed while others are ongoing- from Igbaraoke to Ilara, to Ijare, Ilare , Ero, Ipogun, Irese and others.
Alex Oladimeji is always on the social media propagating Akeredolu's brand. He is also a common face on OSRC talking about issues of Development or Party Affairs.
Let me end this by sharing a personal experience. I have to pay a fee in UI, for the completion of my Master's Degree Programmed. I ought to pay #240,000 for a session. I was with #250,000. On getting to the school. I was told, I must pay extra #50,000 for late and lapsed registration. I must pay that within 24 hours or I will pay double of this original amount next session! I was sad confused. Almost abandoning the programme. I had paid for four sessions earlier for a two session programme. I came to Ibadan with all my savings to pay for this last session, after recoving from 2 years bedridden accident! I had to borrow that amount to liquidate this final session for my result to be submitted from the College of Medicine to the School of Postgraduate College. I started putting calls to people. Sorry! I am in South Africa. Sorry I am in US! Wait till next week! Why not informing me before now! Stories, I can hardly blame them for. Everyone plan for their spending!
I called Alex! As a last resort Haven called bigger politicians and friends for help. Executive begging! I told Alex the story. That he should borrow me #50,000. He said Tugbi, you are a big boy ( False perception) but I wish I could help but School just resumed, people are on my neck, third week of the month use to be challenging for all! I said Chair I understand. I am not asking for a gift or dash, but if I can get the money till ending when my salary can be used. He said No! But offered a solution. "I will send reasonable amount, I can afford to give you. Manage it and he added, you know big people, this should not be a problem for you to raise".- Alex stated. But never ask for everything, just ask for the amount I will send from about five to ten people". Crowd funding!
He asked for the account number and gringrin Alex alert! 'Do not worry about repayment. I initially, felt disappointed! I said let me try this idea. I called my sister, she did, a Lawmaker in Ondo East sent similar amount. A friend in Abuja completed same even with an appology. Just like miracle, I paid.
Ideas rule the world. Intellectual acumen in fund raising to accomplish a difficult task is a possibility with Alex idea.
Alex Oladimeji taught me, the practical way of crowd funding. He taught me from that experience, how to use my contact positively.
Having people like Alex Oladimeji as The Local Government Chairman and Ajikiola Oluwasogo as The Vice Chairman, it means development and vibrancy will return to the council area. Young vibrant Aketi boys are coming to accelerate development.
APC is the party
August 22 is the date
Alex/Sogo is the ticket
After electing the boyz
Replicate same with The men
@ October 10, by electing
Aketi/Lucky of the broom revolution.
Tugbiyele Lanre is a Public Affairs Analyst