UPDATED: CBN Gov., Emefiele, Bows To Pressure Says, Nigerians Won't Lose Old Notes After Deadline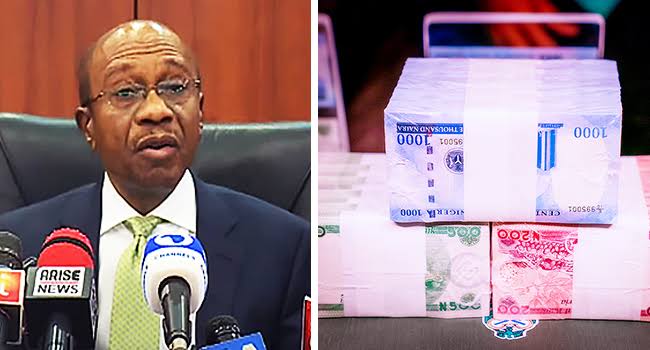 Daily Metro News NG
The Central Bank of Nigeria (CBN) Governor, Mr Godwin Emefiele, has bowed to the demand of the House of Representatives for a gradual phase-out of the old naira notes.
Emiefele, said this while appearing before the House of Representatives ad hoc Committee, he said Nigerians won't lose the old notes after the February 10 extended deadline.
He said while the old notes cease to be legal tenders after the expiration of the deadline, Nigerians can still take them to the bank for exchange of new notes or deposit the old notes in their accounts.
Section 20(3) of the CBN Act, 2007 provides that the Apex Bank should continue to accept the old notes until they are phased out of circulation.
He said the CBN stands with the position of the House of Representatives on the provisions of section 20(3) of the CBN Act, assuring Nigerians they will not lose their money.
According to Emefiele: "You will not lose your money even when it loses its legal tender. You can take it to the bank, pay it into your account. But we should please allow this policy to succeed."
He however said that the apex bank was aware of the pains Nigerians were going through but assured that they were doing everything possible to address them.