UPDATED: Court Serves Ondo Speaker Contempt Over Noncompliance To Judgment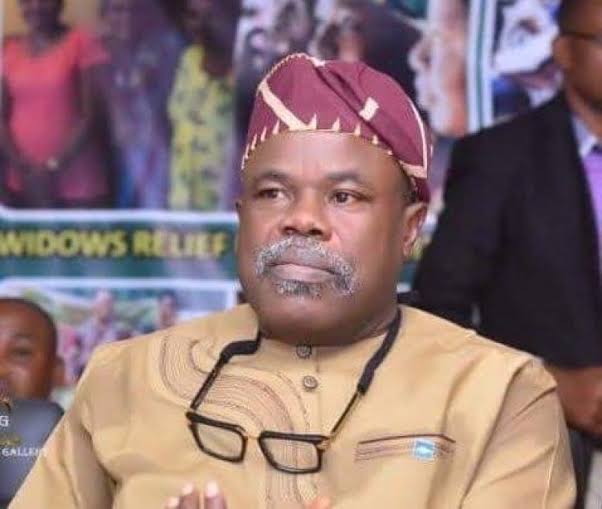 …You Can Be Jailed For Your Action, Lawyer Tells Speaker
Agency Report
Ondo State High Court has on Thursday served the Speaker, Ondo State House of Assembly, Rt. Hon. Bamidele David Oleyelogun form 48, indicating a contempt against the court.

Contempt of court is any action that disrespects the authority of the court and brings the court/judge into disrepute.

Recall that leadership of the House of Assembly had been at loggerheads with Nine members who moved against impeachment of the embattled deputy governor, Hon. Agboola Ajayi, who dumped the ruling APC in June, 2020 and contested the governorship primaries of the PDP, where he lost the primaries and later moved to the ZLP to contest the October 10 governorship election.

The Nine members had approached the court to nullify their suspension which was granted.

The case had been appealed by the Oleyelogun-led House of Assembly while also seeking for stay of execution. The stay of execution had since been quashed by the appellate court.

The Nine lawmakers are being denied access to the assembly complex even after the appellate court judgment reinstated them.

Oleyelogun denied the allegation, saying the House is in recess.

The Precision NG gathered that the Lawmakers had went back to the High Court to complain about the noncompliance to its judgment by Oleyelogun.

Consequently, the Court on Thursday issued form 48, that is, Contempt of Court form against the Speaker.

While The Precision NG spoke with a Lawyer in Akure, the Ondo state capital, on the implication of form 48, the Lawyer who craved anonymity said by virtue of the recent development, the Speaker would have to explain to the Court why its judgment had not been obeyed.

The lawyer added that such action by the Speaker can land him a jail term.


(The Precision)