Women Affairs Minister, Tallen, Condemned Abduction Of Students, Assured Of Their Release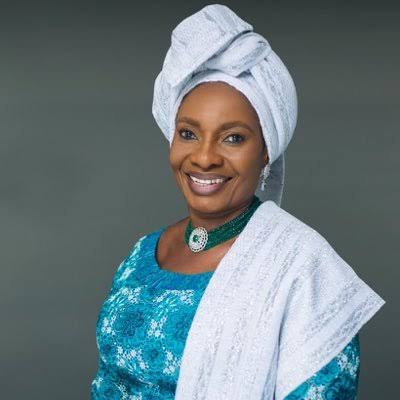 Daily Metro News NG
The Minister of Women Affairs, Pauline Tallen has joined her voice with numerous Nigerians to condemn in strong terms the attack and abduction of students from the Government Science Secondary School, Kankara, Katsina State, on Friday.
Tallen express her concern for the government of Katsina state in a statement she personally signed and made available to newsmen in Abuja on Monday.
The former Plateau state deputy governor said the attack was not only on the abducted boys, but on Nigeria's education system, she therefore said it is an abnormal act that should be condemned by all.
She also expressed her solidarity support for President Muhammadu Buhari-led federal government, Katsina state government, the people of Kankara local government and the parents of the abducted boys.
Below is the full press release:
FEDERAL MINISTRY OF WOMEN AFFIARS, ABUJA
PRESS RELEASE
It is so shocking to hear that young students who innocently went to pursue a brighter future for themselves by seeking Education in Government Science Secondary School, Kankara, Katsina State, were attacked by gunmen with some still missing.
We condemn this abominable act. Education is a right of every Nigerian and all must be supported to go to school.
This act by these mindless individuals is truly an unacceptable trend, moreso, when it is coming on the heels of our just concluded 16 days of Activism Against Gender-Based Violence, is worthy of condemnation.
Therefore, on behalf of all Nigerian Women and Children whose mandate falls within the purview of the Federal Ministry of Women Affairs, I want to state that we stand in solidarity with the President of the Federal Republic of Nigeria, the Government and People of Katsina State and all parents whose children and wards are still missing.
As a mother I feel your pains and I share in your grief.
Let me again assure you that this administration will not rest on its oars to bring about sanity in our Nation's Polity.
Long Live the President of the Federal Republic of Nigeria
Long live Nigeria
Signed
Dame Pauline K. Tallen
Honourable Minister of Women Affairs