2023 Presidency: Lady Johnson Pick ADC Nomination Form, says Nigeria Suffering Leadership Failure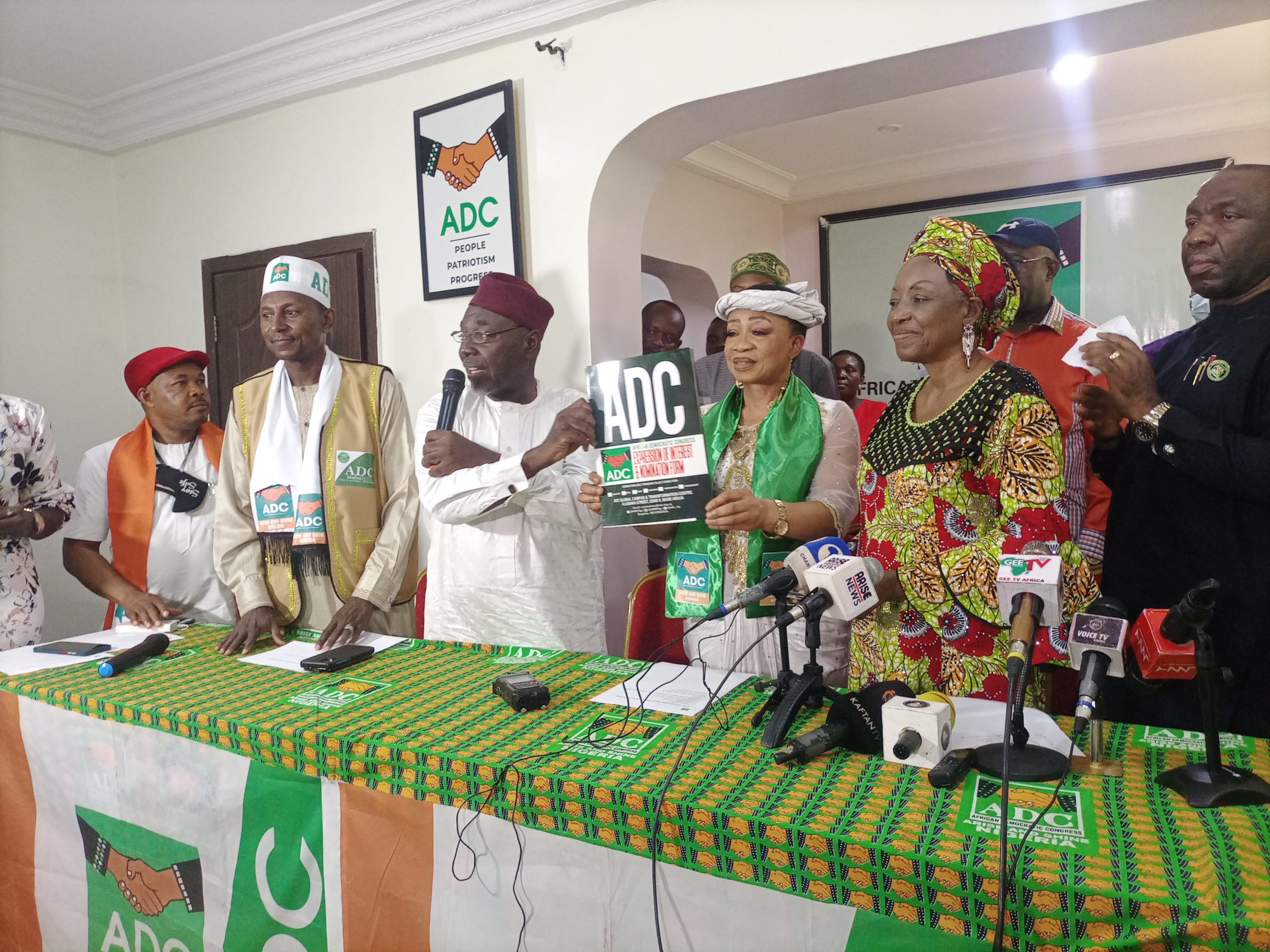 INEC Stampeding On Nigerians Through Election Process Timing — ADC Chairman, Nwosu
Deji Adebayo, Abuja
The Presidential candidate of AUN in the 2019 general election, Lady Angela Johnson has joined the 2023 presidential race on the platform of the Africa Democratic Congress (ADC).
The Televangelist on Wednesday got her ADC membership card and Presidential nomination form of the party at the party's Secretariat in Abuja.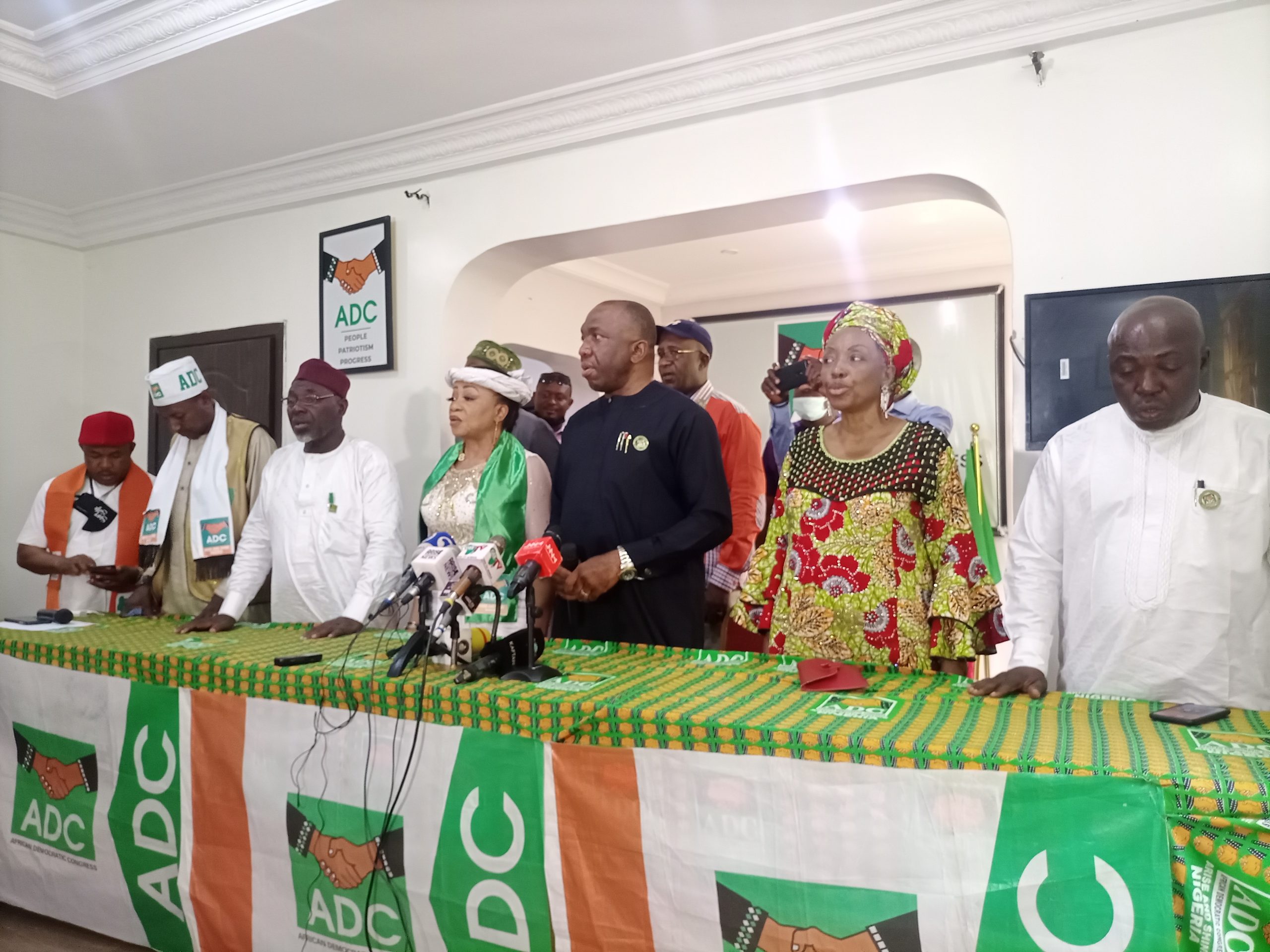 Lady Johnson said her quest to become Nigeria's President was born out of the leadership failure the country has witnessed since the return of democracy in 1999. She said: "Our Leaders have failed us and we can not continue on like that so that the country will not collapse some day, the country has continuously followed a downward progress in all facet of the economy".
"I am in this race for total emancipation of Nigerians, Nigeria needs overhauling because as it is today, nothing is working in Nigeria; no roads, no electricity, no health facility, nothing… The present politicians are not doing anything and as a matter of fact, they are not ready to fix the country".
She said with the help of God, ADC and the support of the people, she will revamp all dead industries in Nigeria because unemployment has become the major issue causing most of the crimes and insecurities in our society today. Our leaders have failed to listen to us, there is no magic in building our economy without the necessary social amenities like good roads, electricity, health facilities, schools and so on.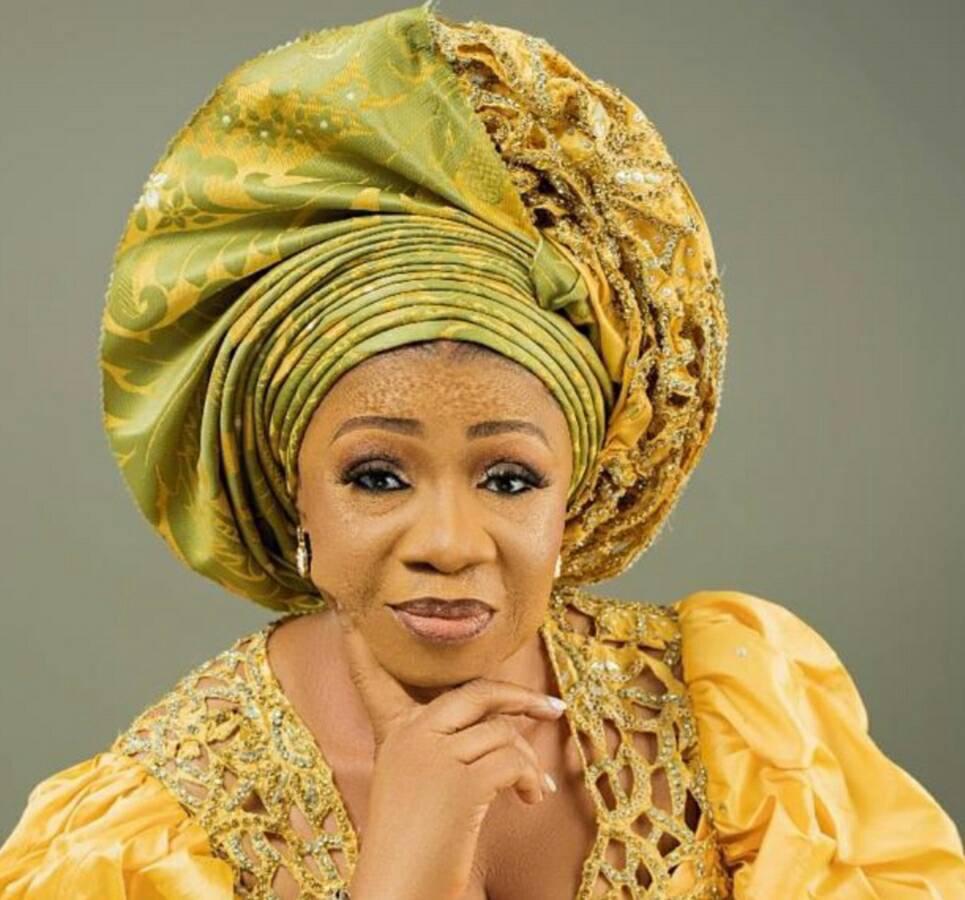 The National Chairman of ADC, Chief Ralph Okey Nwosu while congratulating Lady Angela Johnson for her courageous heart for vying for the topmost job of the nation reemphasized failure in Leadership of Nigeria. He said the quality of Leadership in the country since 1999 has been reducing instead of going up. Our leaders get richer after office
Chief Nwosu also appeal to Independent National Electoral Commission (INEC) not to stampede on Nigerians over timeline for selecting candidate of various political parties. He said INEC failed to understand that candidate selection is the most important aspect in the election process and nation building, it has to be given enough time to do. In the US, they give over a year to do that.
Below is the Profile of Lady Angela Johnson
She is a public figure, a Philanthropist, a Presidential Candidate in the 2019 elections (AUN flag bearer), a clergy, a legal luminary (LLM), an Entrepreneur, an Author, a Mother and a Grandmother.
Biography:
Born at Amachara Methodist hospital, Umuahia, to the late Mazi Johnson U. Udenyi and late Madam Nnenna Grace Udenyi of Amuvi village Arochukwu, Abia State, Rev. Lady Angela Johnson attended both primary and secondary schools at Umuahia in Abia State. Naturally talented and endowed with entrepreneurial spirit, Lady Angela started a hair dressing business at Umuahia Just after her Secondary School. In the course of time she made business trips to UK and other parts of Europe to import merchandise.
A major turn around happened for her in 1986 when she got born again. She thereafter decided to do a major shift and she thus relocated to London, where she started the Compassion Ministries. She has been a televangelist and has touched many lives through her weekly tv series called "The Prophetic truth" on UK Revelation TV and Inspiration TV platforms. Lady Angela has also travelled widely, both to US, South Africa, Zimbabwe and many other Countries preaching the gospel and touching lives. She also ran hairdressing business, and Agapè Media publications in London, UK.
Hungry for more knowledge she in 2012 went and obtained a degree in law, (Government and Politics) at the University of Hertfordshire. She added another feather In 2017, when she graduated with Masters degree in Maritime law.
Having prepared herself, and being challenged by the leadership gap in her country, Nigeria, she decided to join politics, sponsored the registration of Aliance for a United Nigeria and in 2019, Lady Angela Johnson was elected the Presidential Candidate of the party.

She is the founder and visioner of Angela Johnson HOPE FOR THE LESS PRIVILEGED FOUNDATION, an NGO that caters for the less privileged and the poor in our societies. As an author, Lady Angela Johnson has published three Christian books in the United Kingdom, and still has many unpublished. Lady Angela Johnson is blessed with two sons and 2 grandchildren