Brace Up, Nigeria's Economy Deteriorating, Ondo Reps Tell Youths, Govt; Empowers Constituents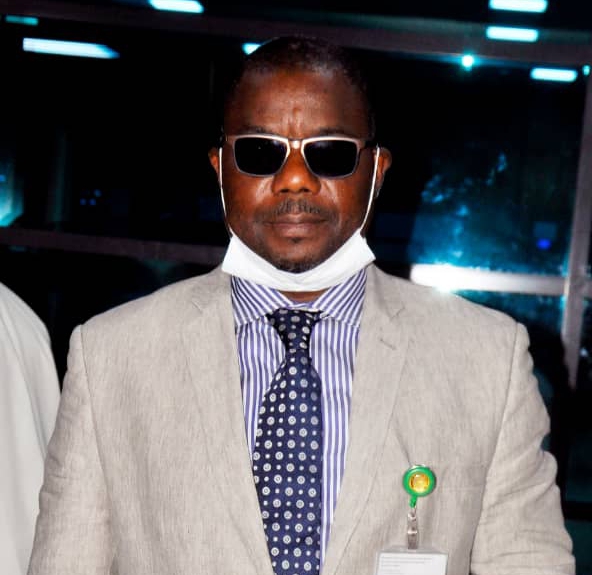 Daily Metro News NG
A member of the National Assembly, Hon. Gboluga Dele Ikengboju has implored Nigerian youths to be more creative and industrious to survive the economic hardship currently ravaging the nation's economy. He also call on government at all levels to live up to their responsibility to save the nation's economy from a total collapse.
Hon. Gboluga was addressing his constituents during an empowerment programme on Sunday, 20th December, 2020 at Okitipupa Loal Government Area of Ondo state, believes the only way to go in Nigeria now is to become an entrepreneur; the more reason he settled for Small-Business-Cash empowerment project after due consultation.
Ikengboju said "Our economy is deteriorating every day and nobody seem to be doing anything about it. We are sitting on a gun powder in this country and if government doesn't act fast, the unexpected may happen.
"My advice to you is to acquire skills and begin Small Scales businesses. It will at least assist you to meet your immediate needs and as well enable you contribute your quota to the country's economic development".
According to a statement by Oyeniyi Iwakun, Special Adviser (Media and Publicity) to Ikengboju, not fewer than 400 persons benefited from the empowerment programme facilitated by the lawmaker to support his constituents to begin Small Scale Businesses.
Grants ranging from N50,000 to N450,000 cash were given to individuals depending on the category of business as part of the lawmaker's 2020 constituency project under the supervision of Small And Medium Enterprises Development Agency of Nigeria (SMEDAN)
Beneficiaries were selected randomly across Ikaleland and each is expected to start up immediately.
This is coming few weeks after 200 women were empowered with N100,000 cash each by the lawmaker.
Hon. Gboluga expressed confidence that the project would have direct impact on the people.
While imploring them to use the resources judiciously for the purpose it is meant for, the renowned pharmacist also appealed to his constituents to be more patient with him and continue to support him, as he has proposed lots of impactful programmes;
"Aside the ongoing ones, other physical projects would be executed soon." He posited.
Reacting on behalf of others, one of the beneficiaries from Irele LGA, Mr. Olapade Adewole expressed his delight at what he described as an "outstanding and impactful innovation". Mr Olapade got N450,000 to boost his business, said it would help him begin a profitable business.
Olapade said; "I want to sincerely thank our distinguished representative and I pray that God continue to be with him."
Also Mr. Olakunle Balogun from Okitipupa LGA, got N400,000 was grateful for being considered. He opined that there couldn't have been a better way to alleviate people's suffering at the grassroots with such empowerment programme.
Olakunle who commended the lawmaker urged him to continue with the numerous life changing programmes he has begun.
Another beneficiary from Ode- Aye who got N200,000, Mr Segun Akinsuroju also hailed the lawmaker for the "laudable initiative".
Also at the event were the Okitipupa Constituency 1 PDP House of Assembly Candidate in the 2019 general elections, Hon. Lawson Adelokiki; his counterpart in constituency 2, Hon. Osulowo Tibetan; Okitipupa LGA PDP Chairman, Hon. Sola Adewo; Secretary, Mr Alli Akindele; the LGA PDP Women leader, Mrs. Aiyeku and other party chieftains and community leaders.
Recall that another project facilitated by the lawmaker, the upgrade and expansion of Ilutitun Comprehensive Health Centre began last week.