Breaking: 17 Political Parties Feature In INEC List, As MHR SLA, Olumide Ogunje Emerge Jegede's Running Mate.
The Independent National Electoral Commission(INEC) has Friday morning released the provisional list of 17 candidates and their running mates for the state governorship election.
Daily Metro News gathered that the Peoples Democratic party (PDP) has revealed MHR, Gboluga Ikengboju's Senior Legislative Aide (SLA), Olumide Ogunje as the new candidate for the deputy governor's slot to Eyitayo Jegede, SAN, as against earlier reported Hon Ikengboju Gboluga and Banke Sutton on Monday.
On the other hand, INEC has recognized Peter Fasua as the authentic SDP candidate as against Hon. Adefisoye's factional candidate, Adekunle Saliu.
Noting that, all political parties still have constitutional provisions to substitute names of the their nominated candidates on or before August 19.
Below is INEC full list of 17 political parties, their governorship candidatesand their deputies.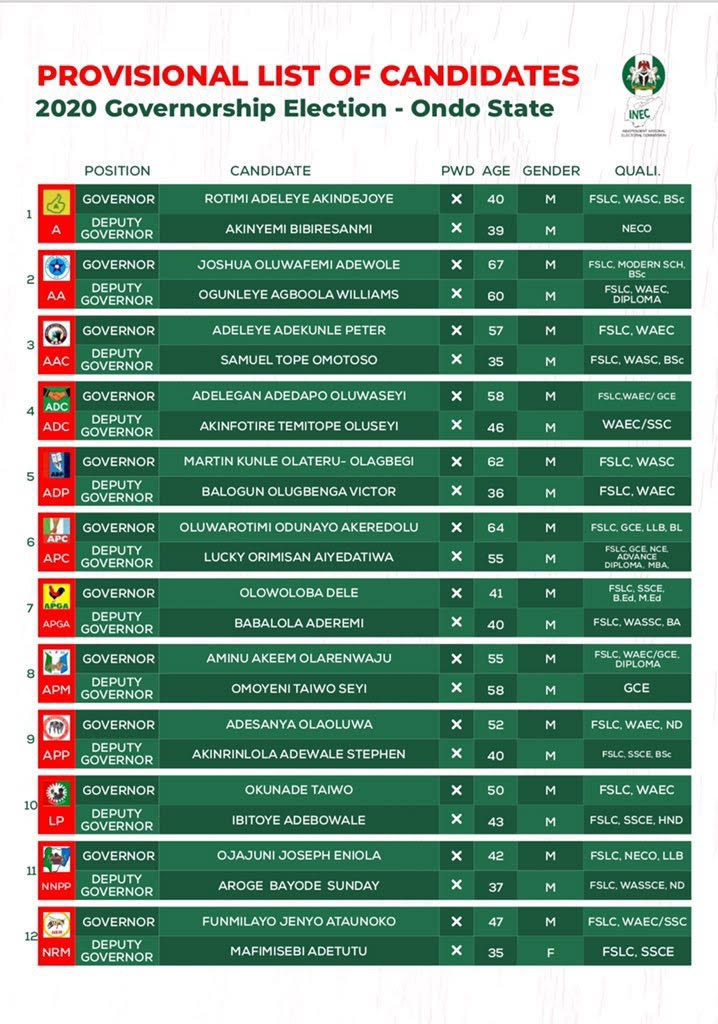 By: Deji Adebayo