Decampees Only Overrating Themselves, We Won't Lose Sleep Over Them — Ondo PDP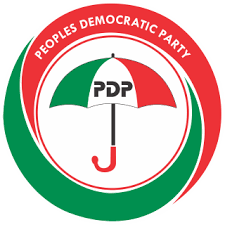 Deji Adebayo, Akure
The Ondo State chapter of the Peoples Democratic Party (PDP) has said they will not lose sleep over those that left the party recently.
In a press statement issued by Kennedy Ikantu Peretei, the State Publicity Secretary of PDP, the main opposition party berates the value of the Decampees saying "they are only been overrated"
The statement reads; "The Peoples Democratic Party (PDP) Ondo State Chapter has received reports of some serial decampees leaving the party with equanimity.
"In the last eighteen months, these same characters have moved in and out of the PDP twice, which is a confirmation of their nomadic essence as politicians.
"Most of them who got promotions beyond their capacities by the PDP have consistently lost their Polling Units to other political parties during elections.
"They have always been trailed by failure in their opportunistic and self-serving inordinate ambitions that drive their insatiable desire for crumbs from the master's table.
"To put the record straight, Banji Okunomo, Solomon Bitire and their gang of court jesters declared that the PDP was dead in Ondo South, shortly after the PDP Governorship primary election in 2020. They defected to the Zenith Labour Party(ZLP) but shamelessly returned to PDP after their tragic outing that was a measure of their political relevance.
"In all honesty, why should the PDP lose sleep over the exit of such colourless, inconsequential and serial decampees?
"It won't be any surprise if they are treated as political prostitutes wherever they may go. Our party can only wish them the best of luck in their sojourn. In any case, any time they wish to come back, our doors are open. Now that they have established that, they are political herdsmen."