Defence Minister Commends Triumphant Cadets After Sailing Games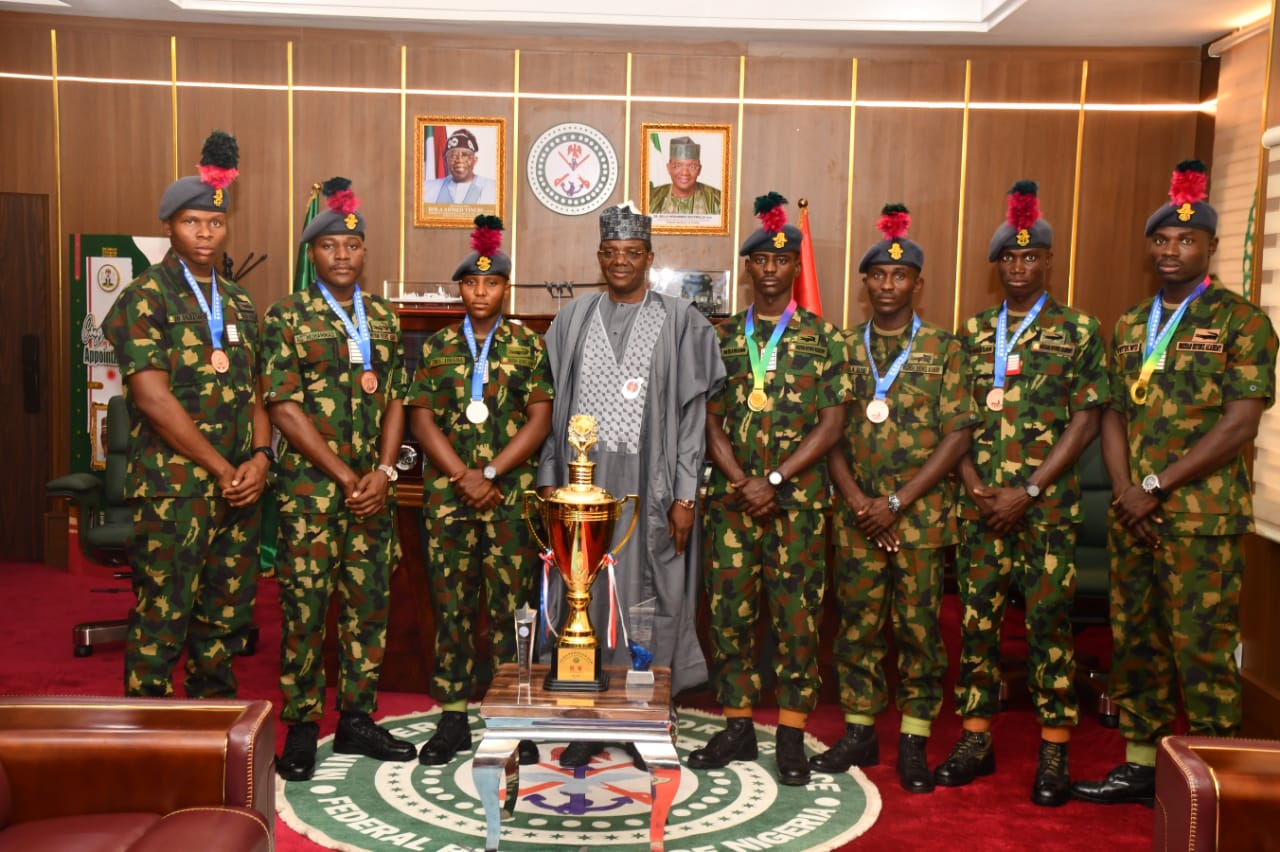 Daily Metro News NG
The Minister of State for Defence, Dr Bello Muhammed Matawalle, MON, has commended the triumphant Cadets for winning many medals and trophies in the Sailing games held in China.
While commending the Cadets, Matawalle assured them of the Ministry's support in future competition.
The Minister made the commendation and assurance for support when he received the Commandant of Nigeria Defence Academy (NDA) and the Cadets for their outstanding performance in the sailing competition held in China in his office, in Ship House, Abuja.
Matawalle expressed his excitement for the trophies the cadets won, saying that their performance has put Nigeria on the international stage. He said: " The trophy is not just for the Military but for the entire country."
The Minister urged the cadets to win more trophies and promised to participate in their next sporting activities to motivate Nigerian teams.
Earlier, Maj Gen JO Ochai, the Commandant of Nigeria Defence Academy NDA said the trophies won by the Cadets will further strengthen the bilateral relationship between Nigeria and China explaining that the sailing competition was the first of its kind.
According to him the Cadets made history when they emerged as the only international athletes who competed against their China counterparts at the maiden edition.
The Commandant said that the Cadets won several medals at the week- long competition due to their physical fitness and special Military capabilities.
The highlight of the event was the handing over of the trophies by the NDA Commandant to the Hon. Minister.
Henshaw Ogubike, mnipr,
Director (Press and Public Relations)