GIRL CHILD EDUCATION: Gov. Matawalle Call For Inculcation Of Social And Moral Ethics To Build A Sound Society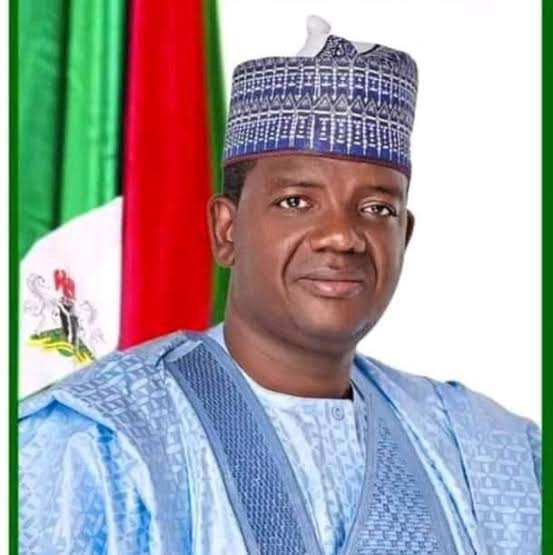 Daily Metro News NG
The governor of Zamfara state, Dr. Bello Mohammed, yesterday advocated for inculcation of social and moral ethics to Nigeria's education system in order to build a sound society.
The Governor said this during a courtesy visit to his office by the leadership of High Level Woman Advocates (HILWA), led by its National Chairperson, Madam Azuka Menkiti.
In a statement by the Director General, Media and Public Enlightenment and Communication, Zamfara Government House, Yusuf Idris, the Governor appeal to educated women in the society to also lend helping hand to government by educating girls in the society on the need for education.
Below is the full press statement unedited:
PRESS STATEMENT
GIRLS CHILD EDUCATION: GOVERNOR MATAWALLE CALLS FOR INCULCATION OF SOCIAL AND MORAL ETHICS TO BUILD A SOUND SOCIETY.
His Excellency, the Zamfara State Executive, Governor Hon Dr. Bello Mohammed MON (Matawallen Maradun) has called on high level women in the country to inculcate social and moral ethics among the younger generation with a view to build a sound society of knowledge and patriotism.
The Governor made the call today when he received when he received the National Chairperson of High Level Woman Advocates (HILWA), Madam Azuka Menkiti to a courtesy call at Government House, Gusau Council Chambers.
Matawalle said women's position is exalted and they are saddled with eminent responsibility of inculcating social and moral ethics in the younger ones especially in the area of education because of the critical role they play in building a sound society of knowledge and discipline.
He added that the women's role is highly needed in other parts of the country in the education sector especially in promoting girl child education and commended HILWA for trying to liberate women through education and empowerment.
He further said that his administration in recognition of the girls child education has made a significant improvement in girl child enrollment through the state Universal Basic Education Board.
He maintained that his administration also encourages married women, Widows and divorcees to further their education at the school for continuing education which has started to yield positive results in the state.
Matawalle explained that in his 2020 Budget he allocated 17.5 Billion to education sector in order to strengthen the education shortfall in the state.
He said that over 80 percent of the appropriated fund has been released which making the government to record a lot of progress In education sector.
Earlier in her address the National Chairperson of HILWA Madam Azuka Menkiti said UNICEF has recognised Zamfara State Government's efforts in addressing the situation of out-of School children through the implementation of the Universal Basic Education Act which made the State enrollment drives more functional and commendable.
She further said that her organisation has noted with appreciation the State of emergency on education sector by Governor Matawalle which recorded progress in education.
She assured UNICEF total commitment to supporting Zamfara State to improve equitable access, learning and strengthened School governance especially in girl child education.
Madam Azuka Menkiti also appealled to the governor to consider employing more qualified teachers and invest more on Pre-Primary education
Earlier in her welcome address, Zamfara State chairperson of HILWA, Hajiya Maryam Na'Inna said the major work of HILWA is to advocate for increased participation of women in the education decision making and to support women to overcome challenges that inhibit their participation in education management among other policies and laws.
The courtesy call was attended by the SSG Alhaji Bala Bello Maru, Head of Service, Alhaji Kabiru Balarabe, Deputy Chief of Staff, Dr.Bashir Mohammed Maru, Commissioners and Special Advisers among others.
YUSUF IDRIS GUSAU
Director General Media, Public Enlightenment and Communications.
Government House, Gusau
19th November, 2020