Hajj Commission Organized Prayer Session For Nigeria At The Holy Land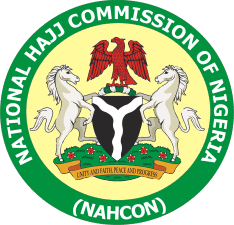 Ganiat Balogun, Saudi Arabia
A special prayer session was held on Friday by Islamic scholars and the management of National Hajj Commission of Nigeria (NAHCON).
The prayer was held in Arafat for the restoration of peace and stability to Nigeria.
Speaking on the occasion, the Chairman/CEO of NAHCON, Alh. Zikrullah Kunle Hassan, wish all Muslim Umah a happy Eld celebration.
Alh. Hassan said all registered pilgrims were airlifted to the Kingdom of Saudi Arabia for this years' Hajj exercise except for Kano state. He attributed the hitches experienced to a combination of factors.
He said the issue of refund of money to pilgrims who couldn't make it would be done immediately.
The Chairman said the commission is committed to an improved-service next year.