LUTH CMD Refutes Allegations Of Financial Recklessness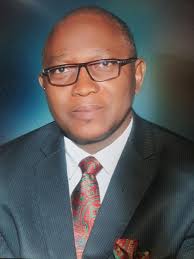 Daily Metro News NG
The Chief Medical Director (CMD) of Lagos University Teaching Hospital (LUTH), Prof. Chris Bode, has debunked a report by The Punch newspaper on Saturday, linking him to alleged financial recklessnes in the tertiary health institution.
Bode described the newspaper report as fake news, saying it is "a distasteful exception that goes into the realm of the absurd".
The LUTH CMD noted that in December, 2019, a group under a fictitious name wrote what he called "a puerile petition" to the LUTH Management Board, targeting him with unfounded allegations, which were considered and dismissed after due investigation at a Board meeting in February 2020.
He added that the same set of allegations was sent round to various public institutions when it gained no traction.
"I was woken up this morning by several calls from all over the country and from concerned associates and well-wishers in the US, Canada, UK, Israel, among others, who were all concerned and disturbed by the publication in the Punch newspaper today, Saturday August 8, 2020, alleging my involvement in financial recklessness as the Chief Medical Director of Lagos University Teaching Hospital.
"I therefore deem it absolutely necessary to swiftly repudiate the allegations published against me to protect my family name and honor. Let me state outright that I have not been involved in any financial malpractice and I have not betrayed the confidence and public trust reposed in me by virtue of my position," Bode said.
He pointed out that his office had received a letter by the ICPC informing LUTH that it was investigating some allegations of violations of codes of conduct and LUTH was asked to submit some documents which the health institution has since submitted.
The CMD recalled that LUTH was not given a copy of the allegations despite requesting for it, noting that he has never been invited by the anti-corruption agency neither was he asked to respond to any of their findings.
"My Bank Accounts have not been frozen, contrary to lies published by the Punch newspaper," he said.
Bode also cleared the air regarding his suspension from approving LUTH TSA; systemic audit of federal parastatals and MDAs, which LUTH was part of; and Public Private Partnership (PPP) entered into by the tertiary health institution to deliver laudable and critical projects worth N10bn in the last five years like the NSIA-LUTH Cancer Centre, Independent Power Project, among others.
"Each of these landmark projects was with the approval of relevant agencies and with the approval of the LUTH Board. I have never diverted any funds," the CMD said.
He, therefore, added that it was a shocker to see "a slew of sordid things" published by a newspaper without any attempt to ask for his side of the story. 
"Beyond the fact of the ICPC asking for some documents, all other things published by the Punch newspaper were deliberately malicious, calculated to bring my name into disrepute.
"I have patiently ignored many such distractions till date in our quest to bring deeper, meaningful changes to a public institution which brought us up. While such spurious and fake news is part of what any leader must contend with, this one is a distasteful exception that goes into the realm of the absurd.
"I have therefore briefed my lawyers to seek appropriate redress for this wilful and false defamation against my person," Bode added.