NCDC confirms 404 new COVID-19 cases — lowest daily figure in July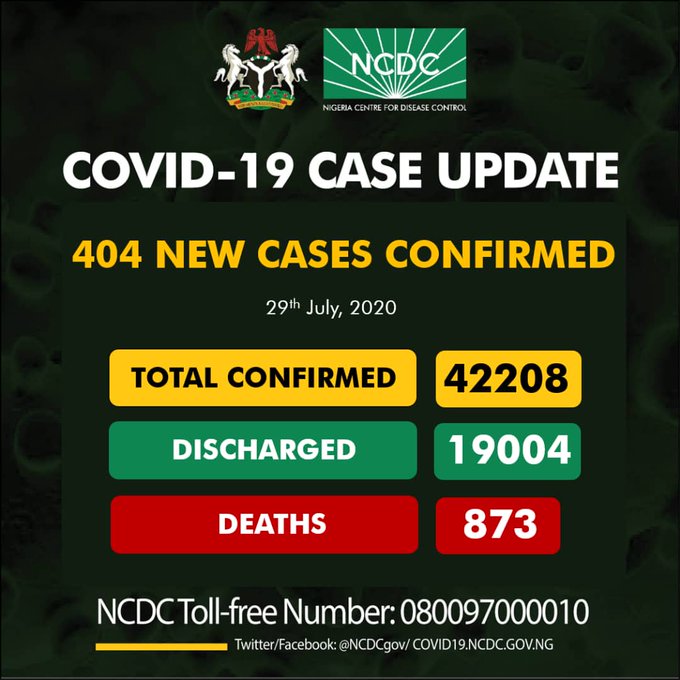 Nigeria hit a record low on Wednesday with 404 new coronavirus infections confirmed in 19 states and the federal capital territory (FCT).
The Nigeria Centre for Disease Control (NCDC) confirmed the new cases on Wednesday night.
The new figure is the lowest for the month of July — the month began with a record of 790 new COVID-19 cases on July 1, while the lowest number before Wednesday was 435 cases, which were confirmed on July 25.
The daily recovery rate also dropped significantly, compared to the figures in about one week, with 240 persons discharged within the past 24 hours.
Meanwhile, between Monday and Tuesday, over 1,000 people were discharged across the country, with more than 800 recoveries recorded on Monday.
Five new deaths were confirmed on Wednesday, increasing the number of fatalities from 868 to 873.
Out of the country's current total of 42,208 cases confirmed in 35 states and the FCT, 22,331 people still have the virus, while a total of 19,004 have recovered.