Ondo Election Appeal: Between Akeredolu And Jegede, Who Is Jiltery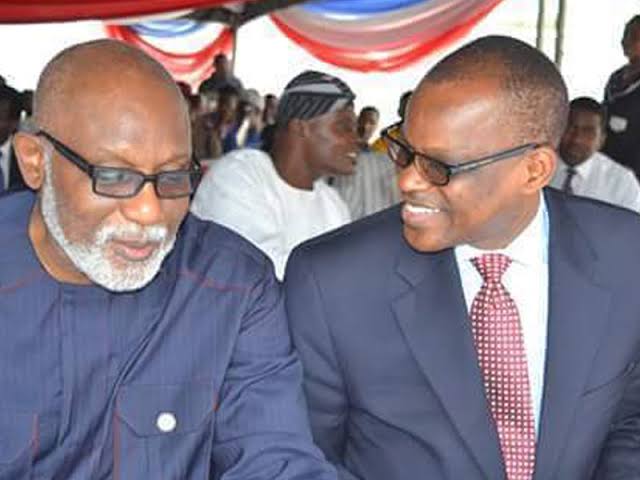 Daily Metro News NG
The Governor of Ondo state, Arakunrin Oluwarotimi Akeredolu seems to be in Dilemma over the ongoing election petition appeal filed by Mr Eyitayo Jegede and the PDP and his frosty relationship with the Presidency.
There appear to be some anxiety in the camp of the Governor, over the petition challenging his victory at the polls, a senior party sources who wants to be anonymous have confirmed.
Unlike the petitions filed by the duo of Adojutelegan and Anifowose both of the APC before their expulsion from the party, the legal team of Akeredolu appear to be finding the PDP petition at the appeal very knotty to deal with, despite the array of senior lawyers engaged to prosecute the case.
According to the source, it was easy for Akeredolu to put Anifowose and Adojutelegan's petitions behind him based on technicality and support from certain elements within the Presidency made possible by a Northern Governor and a neighbouring Governor in the South West.
Our source said the circumstances now appear different because of the various factors now at play. Apart from the legal technical mistep by Akeredolu's legal team in the filing of his cross-appeal, the ongoing struggle for the soul of APC by those against Gov. Buni's way of handling the party ahead of 2023 appear to have added another dimension to the petition.
Also, Akeredolu's stance on Amotekun and his position on the activities of dangerous Fulani herdsmen in Ondo State and the South West generally may equally have compounded his difficulty, since his friends in the Presidency no longer see him as stable and dependable.
According to the source, even the hidden support from Akeredolu's neighbour and Governor colleagues is now about self-preservation, since he cannot be seen to be openly working against the Presidency.
The Governor is now determined to take his destiny in his hands, following the suggestion of some very close advisers, it is not clear whether Akeredolu has called Jegede to propose a mutually beneficial working arrangement, probably to benefit Jegede after his tenure if Later can discontinue his case and withdraw his petition.
A source also close to Jegede said the issue is compounded with many unforeseen legs as Jegede's stance is no longer clear. He is not aware of any call from the Ondo Governor and he cannot speak for Jegede on the issue. Maybe he (Jegede) will take his mandate now or wait for an unrealistic future base on mutual agreement from his learned colleague is unclear.
According to the source, another option but which must be handled with utmost discretion because of its sensitivity is for Akeredolu to approach a recently elevated female Justice of the Supreme Court from Ondo State, to act as his consultant in reaching other Judges towards securing a favourable judgement at the Court of Appeal and Supreme Courts respectively.