Port-Harcourt – Maiduguri Narrow Gauge Line: Transport Minister, Alkali, Dissatisfied With CCECC Over Pace Of Work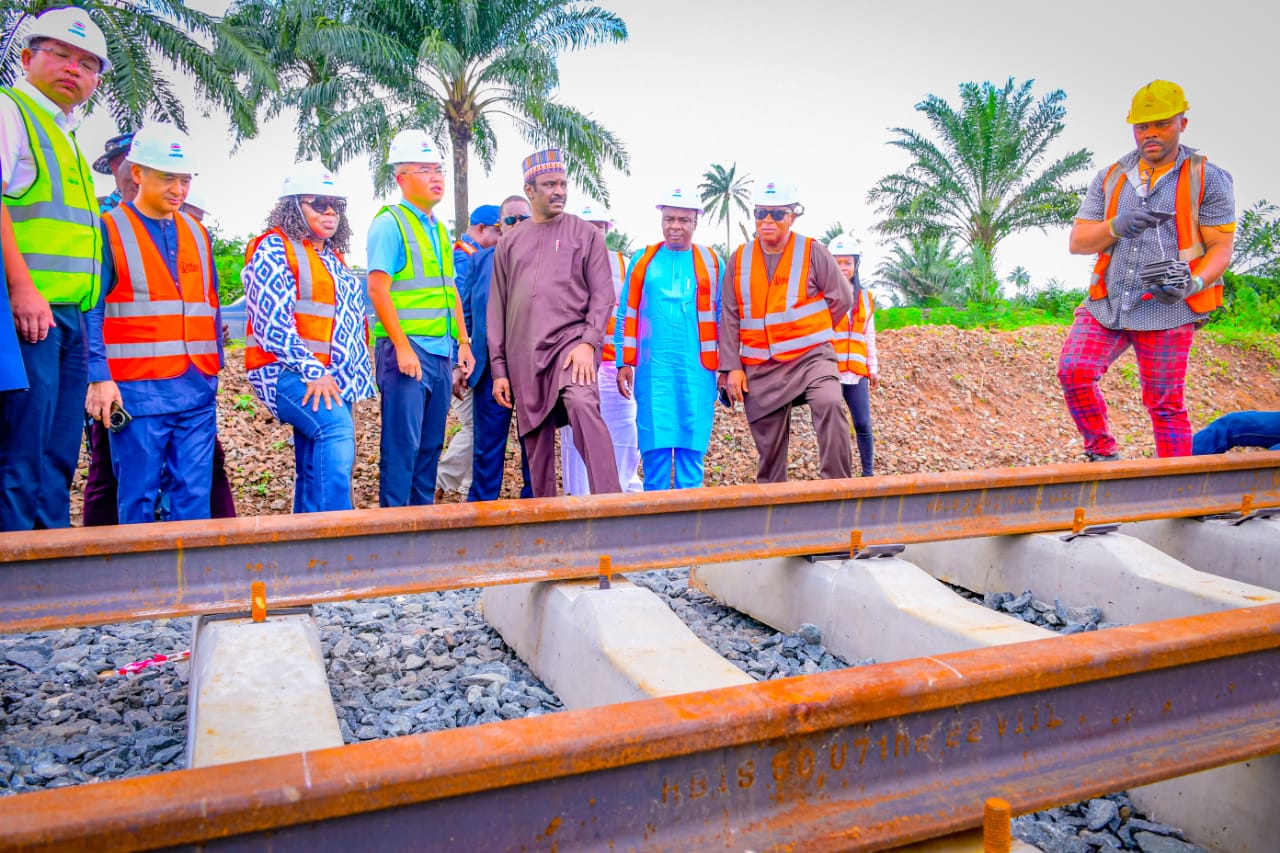 Deji Adebayo, Abuja
The Minister of Transportation, Sen. Said Alkali has expressed utter dissatisfaction over the slow pace of work carried out by the China Civil Engineering Construction Corporation (CCECC) on the Port-Harcourt to Maiduguri narrow gauge rail project.
According to a press statement issued by Mr. Henshaw Ogubike, mnipr, Director, Press & PR of the ministry, the Minister of Transportation who was in Port-Harcourt recently for an-on-the-spot assessment of the Eastern rail project spoke of his displeasure, saying "I am not happy; not just unhappy, but disappointed with the pace of work being done on this project".
According to the Minister, between Port Harcourt and Aba section, only 47 percent completion stage had been achieved, instead of achieveing 47 percent completion of the entire stretch from Port Harcourt to Maiduguri.
"If you cannot complete Port Harcourt to Aba which is 63km in 12 months, how would you be able to complete over 2000km in 36 months?" Alkali asked.
Furthermore, the Minister expressed dismay on the use of manual alignment processes by the CCECC in laying the tracks in this 21st century.
Speaking further, Alkali also expressed displeasure about the contractor's inability to provide the 85% percentage funding for the project.
He stated that the project which was signed two years ago expressly indicated that the Federal Government will provide 15% while Messrs CCECC is to bring in 85% funding for the project. He however, disclosed that the 15% from the Federal Government is what has kept the project ongoing with no input from the contractor up till now.
The Minister gave the assurance that he would reexamine the contract within the ambit of the law and whatever the law states as regards breach of contract, he would enforce
On the benefits derivable from the project, Sen. Alkali identified one of the striking benefits to be the linking up of the two Sea Ports in Port – Harcourt to Maiduguri as well as promotion of regional trading at a highly reduced cost.
Speaking earlier, representative of CCECC, Mr. C. Ching said the first section of the project, which was from Port Harcourt to Aba would be delivered by December 2023, saying they have enough materials on ground, to meet the target date.