UTC Demolition: CIPPON Condemned FCTA Action Without Relocation Plans
…We Are Currently In Talk With FG, FCTA To Resolve The Issue — CIPPON President, Niyi Adesoye Tell Members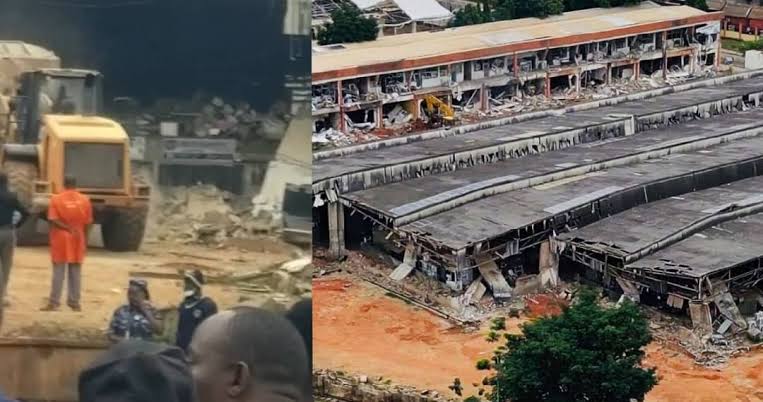 Daily Metro News NG
The Chartered Institute of Professional Printer of Nigeria (CIPPON) has condemned the illegal demolition of the biggest printing hub in the Northern region of Nigeria, the FCT UTC without proper relocation plans for the professional printers whose lively hood has been affected.
According to the president of CIPPON, Niyi Adesoye, FCTA did not make any relocation plans for our members before carrying out the demolition on the 3rd of June and this action has left a lot of our members heartbroken.
Below is the CIPPON statement unedited:
DEMOLITION OF UTC WITHOUT PROPER RELOCATION PLAN CALL FOR QUESTIONING.
The Chartered Institute of Professional Printer of Nigeria CIPPON under the presidency of Mr Niyi Adesoye hereby sympathise with our professional colleagues in UTC, the biggest printing hub after Shomolu Lagos that the FCTA demolished without ensuring proper alternative and relocation of the professionals printers who have their means of livelihood destroyed without observing best standard practice calls for questioning and compensation for damages of businesses affected by the demolition exercise.
However, CIPPON as the apex institute feel the pain and agony of professional occupants of the largest print hub in the northern Nigeria. As an Institute, we already have a plan in motion for a printers village in Abuja where all professionals in the print industry will have their permanent structure to carryout their services and do business without any intimidation as this magnitude.
We know that the sad experience of Saturday 3rd of June 2023 is shocking and disheartening to All affected but we must not let the situation push us aback , we must be law abiding as we are currently in talk with both the federal government of Nigeria and FCTA to resolve the issue, thus I urge all occupants affected to be law abiding as the council under the leadership of Niyi Adesoye will not let you down.
Together we shall make our industry proud again, as we go through this trying time.
Thanks and God bless you all.
God bless Nigeria
God bless CIPPON
Niyi Adesoye
President,
Chatered Institute of Professional Printers of Nigeria CIPPON